Dr. Starnes & I Reconnect At USC Medical Center
By Adam Pick on January 27, 2009
I have to admit… I'm typically a little more relaxed when I make the annual pilgrimage to USC Medical Center to see my surgeon, Dr. Vaughn Starnes, for my check-up.
Since I've already seen my cardiologist, Dr. Rosin, I know that my heart is doing very well – after my last echocardiogram (a few weeks ago). Still, I want to make sure that Dr. Starnes is of the same opinion as Dr. Rosin. Plus, it's always helpful to get consensus that my aortic and pulmonary valve replacements are performing as expected.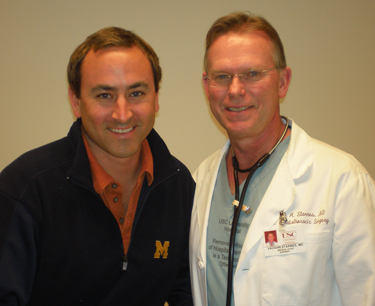 Adam with Dr. Vaughn Starnes (His Heart Surgeon)
Well… I have good news to report!!!
During my afternoon appointment with Doctor Starnes, the Chairman of Cardiothoracic Surgery, he stated, "Your heart sounds great!" As you would expect, I'm very happy right now. In fact, I may just have a large glass of red wine tonight to celebrate. I'm into Pinot Noir these days. I stocked up during the last 5 cent sale at BevMo. 🙂
Keep on tickin!
Adam
Adam's Newest Blogs
Adam's Newest Posts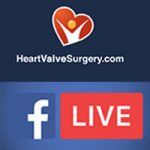 "Ask Adam Anything" Videos from Facebook LIVE Just Posted! Learn More.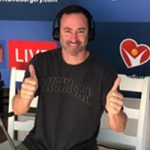 Ask Adam Anything Live at The Heart Valve Summit! Learn More.