"Nerve Damage After Heart Surgery?" Asks Sean
By Adam Pick on October 19, 2008
I just received a concerned email from Sean about nerve damage after heart surgery. I provided some thoughts for Sean below, but I'm curious to know if you experienced this heart surgery complication. Here is Sean's story:
Hi, Adam!
I'm recovering from aortic valve and aortic root replacement surgery. It turned out my problems were congenital – a bicuspid aortic valve and a related aneurysm of the aortic root. My faulty valve and aneurysm waited patiently until I was 60-years old to need replacement! Nice of 'em, huh?!
I am hoping you and your readers can provide some useful information, either scientific or anecdotal. I woke up in the ICU to notice that the left side of my left hand was "asleep" – you know, how your foot might "go to sleep" if you positioned your leg improperly for too long.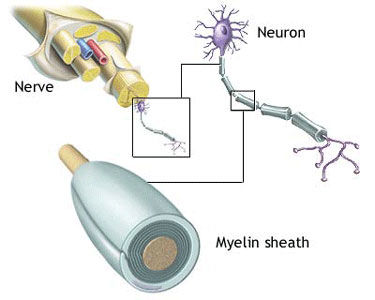 The condition has not changed in the 6 weeks since my surgery. My hand is still "asleep", and it is thus both numb and hyper-sensitive to touch. My surgeon says it is damage to the ulnar nerve caused by compression of the nerves in my chest during surgery. The surgeon says that my hand should return to normal as the nerve regenerates over a few, perhaps six, months. I'd love to believe that, but I'm worried.
I plan to see a neurologist in a few weeks if I continue to see no improvement. Have any of your readers experienced this? Did it ever return to normal? How long did it take? Thanks! — Sean, Greensboro, North Carolina
MY RESPONSE TO SEAN ABOUT NERVE DAMAGE FOLLOWING HEART SURGERY
Hi Sean,
You raise a really good question about nerve damage and heart surgery. I can relate to some of it but not all of it.
When I was going through my early recovery from an aortic valve replacement operation, I too had some numbness in my hands and feet – especially at night. I later learned the numbness was an effect of the Ibuprofen I had been taking. Here's a prior blog about that topic:
However, your condition sounds very specific. My gut is telling me that you should listen to your doctor and follow his instructions going forward. You have to remember that your body is still "figuring itself out" after the severe trauma of heart surgery. Give it some more time and then see a neurologist if you continue to have issues.
Did you experience any form of nerve damage after heart surgery. If so, would you please leave a comment for Sean detailing your situation and how/if you fixed it? Simply scroll down to share your experience or read over 300 other comments.
Keep on tickin!
Adam
Adam's Newest Blogs
Adam's Newest Posts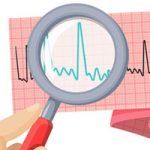 "How Do I Know When My AFib Is Gone After Heart Surgery?" asks Linda Learn More.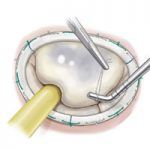 New Findings: Mitral Valve Repair Restores Normal Life Expectancy! Learn More.