"On-X For Mitral Heart Valve Replacement?" Asks Vivian
By Adam Pick on August 27, 2008
Vivan has a severe mitral regurgitation disorder and is preparing for mitral valve replacement operation. She is currently considering several different valve types (tissue, homograft, mechanical) and valve brands (Edwards, Medtronic and St. Jude Medical).
Vivian's question to me is, "Adam – Can you tell me about the On-X valve for mitral valve replacement?"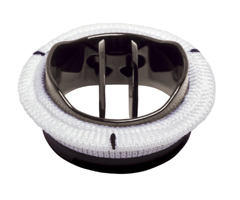 For those of you who are not familiar with the On-X heart valve device for mitral replacement, here is some basic information for you:
On-X was founded in 1994 and is located in Austin, Texas. It also owns Medical Carbon Research Institute in Hanover, Germany.
According to the On-X valve website, the primary focus of On-X is (i) improve pyrolytic carbon coating technology , (ii) Advance the performance of prosthetic heart valves, and (iii) provide additional cardiac surgery products that help patients.
As for its valve offerings, the On-X® Prosthetic Heart Valve for mitral replacement is a carbon bileaflet heart valve prosthesis. One of the most interesting highlights of the On-X valve is that in 2006, the Food and Drug Administration approved an IDE (Investigational Device Exemption) lowered anticoagulation trial for its mechanical valve.
The patient in the PROACT (Prospective Randomized On-X Clinical Trial) study include a non-warfarin group of low-risk aortic valve replacement patients and 2 low-dose warfarin groups of higher risk aortic and mitral valve replacement patients.
In case you missed that did not make sense… The significance of the On-X trial is that patients may obtain the benefits of a mechanical valve (duration, lower re-operation rates) without the risks of clotting problems due to lower Coumadin (Warfarin) dosages.
I have also heard that some patients are taking Plavix / aspirin instead of Coumadin in an ongoing On-X trial.
According to the company, over 50,000 On-X valves have been implanted since 1996.
I hope this give you some background on the On-X mechanical valve for mitral replacement surgery. Over the years, I have spoken with many patients that are happy with their selection of the On-X mitral valve. If you have an On-X replacement valve, please scroll below to leave a comment!
Keep on tickin!
Adam
Adam's Newest Blogs
Adam's Newest Posts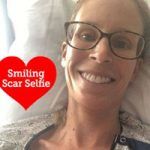 Sara Educates & Inspires 38,443 People About Heart Valve Surgery! Learn More.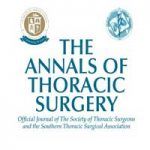 New Study: Heart Surgery Not Linked to Memory Decline Learn More.