Linda's Challenge: Can You Hear My Mechanical Heart Valve Replacement Tick?
By Adam Pick on March 2, 2015
As patients evaluate their heart valve replacement choices, one question patients often have about mechanical valves is, "Will I hear the valve tick?"
It's a great question. So you know, sound is one of the differences between mechanical valves and tissue valves. Mechanical valve replacements are known to make a ticking sound while tissue valves are silent.
To help you better understand the actual ticking sound of a mechanical valve, I filmed this impromptu video with Linda Kincaid, a patient from Indiana, who had a mechanical valve implanted last year.
Fyi… I could barely hear Linda's mechanical valve tick. To me, it sounded almost like a wrist watch ticking. Could you hear it? To leave a comment, scroll below!
Keep on tickin!
Adam
Adam's Newest Blogs
Adam's Newest Posts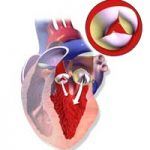 Surgeon Q&A: What Should Patients Know About Aortic Regurgitation? Learn More.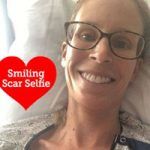 Sara Educates & Inspires 38,443 People About Heart Valve Surgery! Learn More.