Getting In-And-Out Of Bed… Some Ouch!
By Adam Pick on April 29, 2008
I just received an interesting question from Elias. It reads, "Dear Adam – I am scheduled for aortic valve surgery (via the Ross Procedure) May 12, in New York City. My wife wants to know if I will be able to get in-and-out of the bed by myself when I get home. My surgeon claims this should not be a problem. I am 60 years old and in good health. Please reply. Thank you, Elias"
Elias raises a great question. Why? Well, let me be the first to tell you that getting in-and-out of bed following heart valve surgery can be a bit painful. I've written about this in my book and in prior blogs. That said, here was my direct response to Elias (sent earlier today).
Hi Elias,
Nice to meet you.
Every patient case is different. But, given what you have told me, it sounds like you will be able to get in-and-out of bed by yourself when you return home from the hospital.
In fact, you will probably be encouraged to get in-and-out of bed by yourself while in the hospital. So you know, I got out of bed myself on the second day in the hospital.
One other thought for you to consider… Some patients use recliners after heart surgery to minimize the pain.
Let me know if you have any other questions!
Keep on tickin!
Adam
Adam's Newest Blogs
Adam's Newest Posts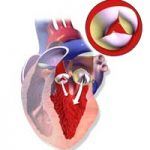 Surgeon Q&A: What Should Patients Know About Aortic Regurgitation? Learn More.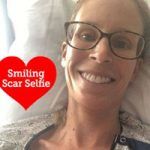 Sara Educates & Inspires 38,443 People About Heart Valve Surgery! Learn More.