In Fiji, I Go Scuba Diving After Heart Surgery
By Adam Pick on July 27, 2007
As most heart valve surgery patients will share with you, there is a certain amount of fear that appears during the recovery from open heart surgery. As an heart valve surgery patient, your sternum has been cracked and your heart has been stitched….. OUCH!!!
That said, most patients typically require a recovery period following heart valve surgery which is used to restore (i) mental confidence and (ii) physical capability of the upper chest. As a former cardiac surgery patient, I can personally relate and attest to this.
From stretching at cardiac rehab to running along the beach, it takes a significant amount of time to heal and get back in the physical swing of things. The saying, "No pain. No gain." actually applies somewhat to heart valve surgery recovery.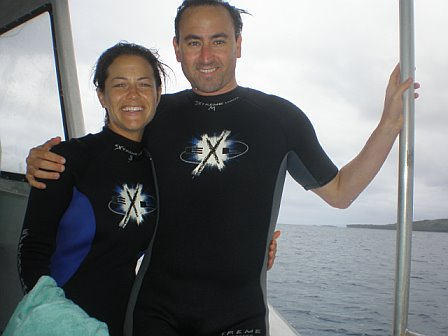 Robyn and I Scuba Dive In Fiji On Our Honeymoon
I'll never forget when my surgeon told me to "Play through it Adam!" Dr. Vaughn Starnes, my cardiothoracic surgeon, was referring to the soreness and pain I complained about in my chest. "Your heart is doing great," he said, "Better than before! Now you just need to play through it. Your discomfort is muscular-skeletal."
I took those words of wisdom to heart (pun intended).
Soon enough, I found myself lifting light weights, swimming laps in the pool, riding my bike and even running. Once I graduated from cardiac rehab, I took on another challenge… Returning to my surfboard!!! (See my "Surf's Up!" blog to read about my return to surfing.)
Recently, I broke through another physical barrier that I will share with you:
In 1999, I became a certified SCUBA diver. Shortly thereafter, I became a SCUBA diving nut. During the following five years, I logged over 100 dives across the United States, Mexico, the Carribean, Bali and Thailand. SCUBA diving is an amazing sport. It's probably the closest I will ever get to being an astronaut.
Considering my valves were replaced using the via the Ross Procedure in 2005, I figured that my days of SCUBA were over! However, just to be sure, I emailed Dr. Starnes and asked him whether or not I could SCUBA dive following my cardiac surgery. His response was clear. The email read, "You are fine to go scuba diving after heart surgery."
I have to admit I was happy and concerned at the same time. On one hand, I desperately wanted to get back in the water, submerge 50 feet and swim with all types of fish, eels, sharks, coral and anemones. On the other hand, I was a little frightened that Scuba diving after heart surgery could be disastrous. "What if something wrong happens?" I thought to myself. "What if the pressure under water compromises my valves?" A million different "What if's" drifted through my brain.
Well… Fear, as you probably know, can be a dangerous mind-game. Someone once told me that fear is really nothing more than a foolish acronym, F.E.A.R.
False
Experiences
Appearing
Real
Life is too short to be controlled by F.E.A.R., right?
Needless to say, during my recent honeymoon to Fiji… I slipped into a wetsuit, popped on my buoyancy control device, and.. BLEW SOME BUBBLES!!! (That's diver slang for going SCUBA diving.)
Guess what? I'm still alive!!!!
Guess what? Robyn, my new bride, also dived with me. It was her first dive. She did great!!!
Now… What else can I do? Maybe… Go to Tibet and climb Mount Everest like Veronika Meyer?
We'll see!
I hope this helped you learn more about Scuba diving after heart surgery.
Keep on tickin!
Adam
Adam's Newest Blogs
Adam's Newest Posts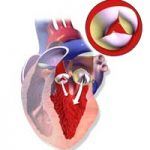 Surgeon Q&A: What Should Patients Know About Aortic Regurgitation? Learn More.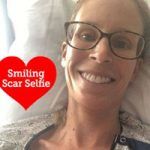 Sara Educates & Inspires 38,443 People About Heart Valve Surgery! Learn More.