Dr. Farivar & Mike Gabler, TAVR Expert from Survivor, Show Support for Our Community!!!
Written By: Adam Pick, Patient Advocate, Author & Website Founder
Page last updated: December 15, 2022
Sometimes… Life is just too darn fun!!!
For example, I just received two wonderful pictures from Dr. Robert Saeid Farivar, a leading cardiac surgeon at Saint Alphonsus Health System in Boise, Idaho, with Mike Gabler from Survivor 43!  As you can read in this post, Mike is a Heart Valve Specialist who is a contestant on Survivor which is one of my favorite tv shows.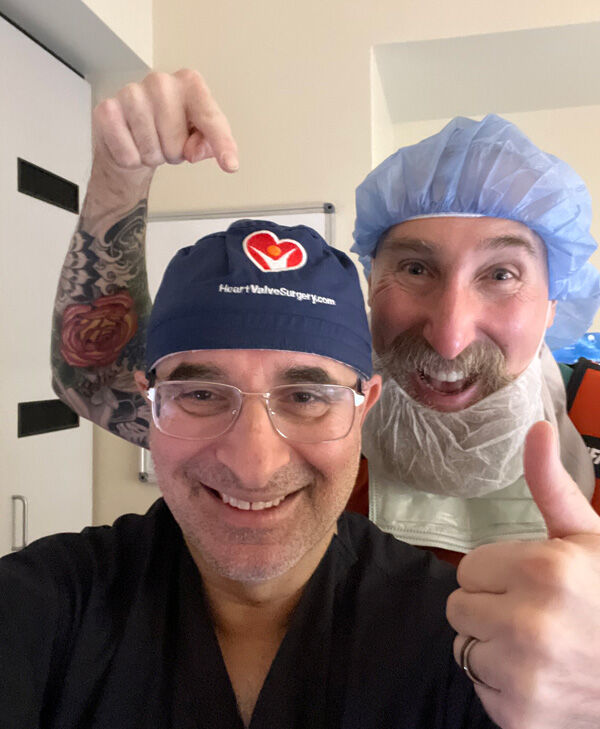 Dr. Robert Saeid Farivar & Mike Gabler
It turns out that Mike is Dr. Farivar's representative from Edwards Lifesciences, a leading manufacturer of heart valve devices including transcatheter aortic valve replacement (TAVR). As Dr. Farivar wrote to me, "Mike Gabler is my rep. I thought you would like this picture."
I didn't just like the picture… I loooooooved it!!!
Then, a few days later, Mike Gabler sent me this picture in which he is sporting a HeartValveSurgey.com hat and pullover.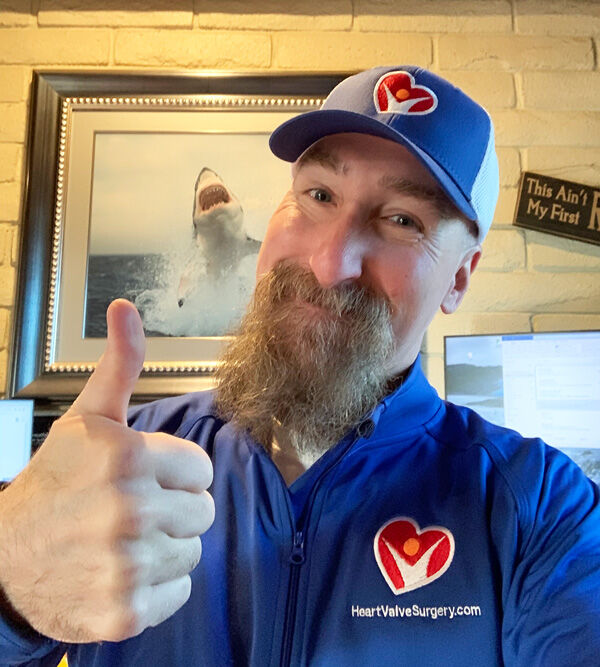 Mike Gabler (TAVR Expert & Survivor 43 Contestant)
Don't forget! You can cheer for Mike on Survivor Wednesday nights at 8pm on CBS!
Related Links:
Keep on tickin' Dr. Farivar and Mike!
Adam