"What About Aortic Valve Replacement Failure, TAVR & Sternum Pain?" asks Mike
By Adam Pick on April 10, 2020
This is wonderful and a bit unexpected!
Yesterday, I featured Mike Czaplewski's post in our email newsletter.  As you will see below, Mike is struggling with an early failure of his aortic valve replacement and sternum pain. In his post, Mike asked for help and support from the members of our community.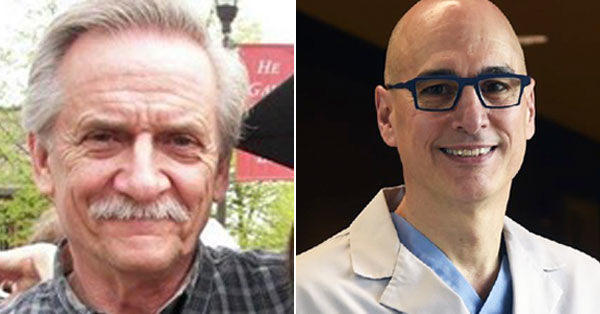 Mike Czaplewski & Dr. Marc Gerdisch
What happened next was simply great.
First, several patients in our community offered their thoughts and ideas for Mike.  Then, my inbox lit up with a direct response to Mike's questions from Dr. Marc Gerdisch.
As you may know, Dr. Gerdisch is a world-renowned heart valve surgeon from Indianapolis, Indiana who has received 100+ patient testimonials that you can see here.
Mike's Emergency Room Visit, Aortic Valve Replacement Failure & Sternum Pain
In his original post, Mike shared the following:
"Had an ER heart incident last week, ended up staying in the hospital for 2 nights. I was told that the bovine aortic valve that I was given in January of 2017 is failing! When I was on the consultation with the surgeon I was told they last from 10-15 years and it's only been 3!!! How can this be?! Next step is a TEE and that will determine the condition of the valve and if I need another valve. TAVR is a possibility but it could also be another open heart surgery. I was hoping that the combination of the 10-15 year projection with the TAVR as my "ace in the hole" for the next time I could see my grandsons grow up; ages 4, 2 and 5 months. Now I'm not so sure…… I would truly appreciate any, and all, words of wisdom, insight and hope anyone (especially heart surgeons) have to share regarding this devastating news. Thanks."
It should also be noted that in an earlier post, Mike shared that he was also struggling with sternum pain:
"[Another] issue now is pain in my sternum (mostly on my right side just below the collar bone). Latest episode was this morning at 1:50am when I was woken up because of the pain. I got up and sat on the recliner with the hot pad on it to help but that didn't work. After an hour of trying to deal with it, and praying that the pain would stop on it's own, I gave up and took a 10MG oxycodone. Now, 9 hours and 3 pain pills later it is better but still hurts."
Dr. Marc Gerdisch Responds to Mike
After reviewing Mike's Journal,  Dr. Gerdisch sent me the following note about Mike's situation:
Mike's situation is fairly rare, but I have met many patients over the years who presented with early bioprosthetic valve failure. There are many contributing factors. Indeed, there will always be chance biologic device failures, simply due to a flaw, but these are almost nonexistent. The Mitroflow valve, which is presently off the market experienced higher than expected failure rates. There can also be growth of tissue under a valve, obstructing it. It is referred to as pannus ingrowth. It is relatively unusual as a primary cause, but I have seen it many times.
The most important determinant of bioprosthetic valve durability is the age of the patient. The younger a person is, the shorter the valve will last. As we age, our immunologic response to the biologic foreign body (bioprosthetic valve) dulls, and we attack it less aggressively, so it lasts longer.
Cardiometabolic syndrome which is a condition of varying severity in many patients, represents a disorder including insulin resistance, impaired glucose tolerance, dyslipidemia and central adiposity. It is associated with elevated inflammatory markers in the blood and more rapid deterioration of bioprosthetic valves.
Finally, the size of the valve implanted and its relation to the patient's body size will influence its durability. The size of a valve impacts how long it takes to become stenotic. All pericardial (cow) valves will stiffen over time. As the leaflets stiffen, they will open less. As you can imagine, if a valve is big, it takes longer for the opening to become small. If you start out with a small valve, it takes less time. The concept needs to be considered in the setting of the particular person. the size of the valve must match the size of the person. If a valve starts out undersized (referred to as patient prosthesis mismatch) or nearly undersized, it may not be long before the patient has stenosis of the bioprosthetic valve and symptoms again.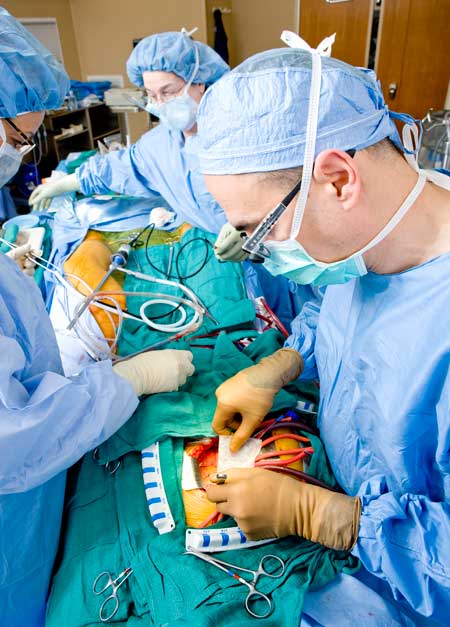 Dr. Marc Gerdisch In The Operating Room
The size of the valve and its relation to the anatomy of the aortic root will influence whether a valve-in-valve will be safe and effective. We do valve-in-valve quite regularly, and often find it necessary to fracture the surgical valve when we implant the TAVR inside of it, in order to achieve a large and appropriate size valve. First, we must determine if the anatomy is safe for valve-in-valve and then plan the approach. When the anatomy is not appropriate, or if the patient likely has many years to live, we typically perform redo aortic valve replacement and ensure we have optimized the likelihood of both a long lasting valve and that it is set up well for valve-in-valve later.
A final thought I would mention related to the sternal pain Mike experienced after surgery. Whereas we nearly always do isolated valve surgery without touching the sternum, when we do perform a sternotomy, we use rigid plate fixation for every patient. It has largely eliminated the problems we had seen in the past with the sternotomy.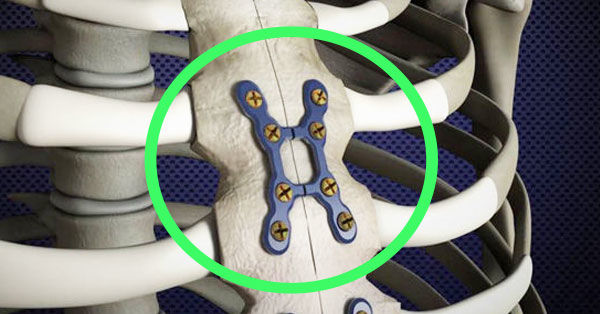 SternaLock Blu Rigid Sternal Fixation (Zimmer-Biomet)
I really hope these comments from Dr. Gerdisch helped Mike learn more about aortic valve replacements, sternum pain and the potential next steps to fix these issues.
Many, many, many thanks to Dr. Gerdisch for helping Mike and our community get educated about these important topics!!!
Related articles:
Keep on tickin!
Adam