Patient Webinar: "Advances in Mitral Valve Therapy" with Dr. Yancy, Dr. Davidson & Me
By Adam Pick on March 6, 2019
[Update: This webinar occurred on Wednesday, March 13, 2019.  You can download the free eBook or watch the webinar video playback by clicking here.]
What are the newest technologies and procedures treating mitral valve disease WITHOUT open heart surgery?
Find out when Dr. Clyde Yancy, former President of the American Heart Association, and Dr. Charles Davidson, Professor of Cardiology at Northwestern Memorial Hospital, join me for a FREE one-hour webinar, "Advances in Mitral Valve Therapy", next Wednesday, March 13, at 5pm CST.
Space is limited to the first 100 registrants.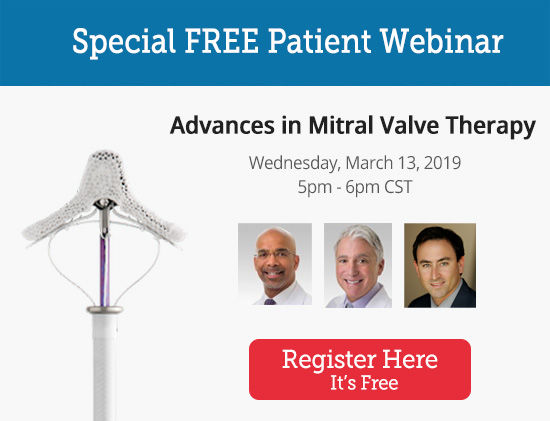 Also… During the webinar, we will also have a live "Questions & Answers" session where YOU can ask your questions directly to Drs. Yancy and Davidson.  This is going to be great!
Keep on tickin!
Adam
Adam's Newest Blogs
Adam's Newest Posts