Doctor Q&A: "What Criteria Do Surgeons Use to Choose a Heart Valve Replacement?" asks Peter
By Adam Pick on December 17, 2018
I just received a great question from Peter about heart valve replacement devices. Peter asked me, "Hi Adam – I have moderate-to-severe aortic stenosis and I will need surgery soon. I'm curious to know… How do surgeons select a valve replacement for me?  It seems like there are so many choices our there – mechanical, tissue, sutureless valves, that new INSPIRIS valve and TAVR.  What are the key criteria the docs use to choose a valve replacement. Can you please ask a surgeon for me? Thanks, Peter"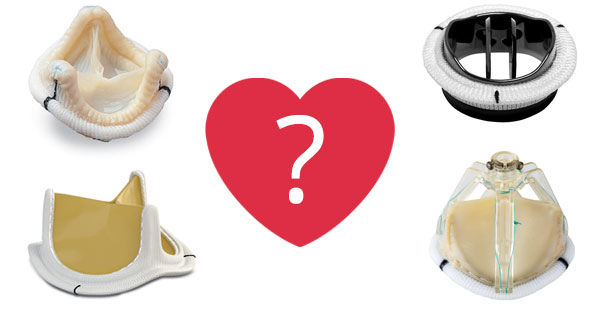 (Sources: Abbott, Cryolife, Edwards Lifesciences)
This is a phenomenal and VERY appropriate question. For patients with diseased heart valves that are beyond repair, it is so critical that you and your surgeon are on the "same page" when it comes to valve selection given the different types of valve that are available today.
For this reason, I wanted to get Peter (and everyone in our community) an expert opinion on this important topic. That said, I wasted no time contacting Dr. Kevin Accola at AdventHealth (formerly Florida Hospital) in Orlando, Florida. So you know, Dr. Accola has successfully treated many, many, many patients in our community including Bob Guzzo, Richard Lowman, Cindy Williams and Duane Hunt. He is also the president of Southern Thoracic Surgical Association.  Fyi, Dr. Accola is an incredibly nice guy who was one of the first doctors to support HeartValveSurgery.com.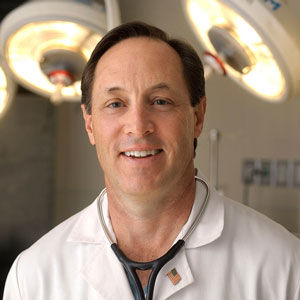 Dr. Kevin Accola (Florida Hospital)
Dr. Accola Says…
In his response to Peter, Dr. Accola initially touched on several patient-centric factors:
The decision in choosing an aortic valve is multifactorial often depending on the patient's activity level, travel habits, life style and comfort level of taking life-long anticoagulation (blood thinners).
Dr. Accola then addressed how new surgical technologies included Valve-in-Valve options are impacting valve selection:
Certainly the potential, which is already approaching a standard of care, with Valve-in-Valve technologies has become a "game changer" in the valve replacement selection process. At the same time, we do not know the longevity of Valve-in-Valve techniques as these procedures are relatively new and recently FDA-approved. I think we still need another 8 to 12 years of clinical data to evaluate. However, the outlook is promising for Valve-in-Valve solutions for patients needing re-operations.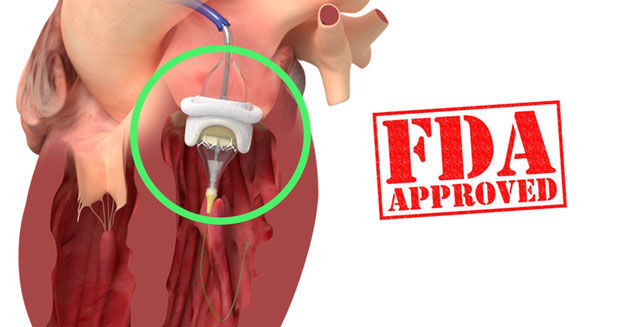 Specific to tissue valve replacement options, also known as bioprosthetic valves, Dr. Accola noted that this replacement category have demonstrated improved performance characteristics which can impact the decision-making process.
Bioprosthetic valves – made from animals including cows and pigs – have become much more appealing in view of the Valve-in-Valve technologies, particularly since these biologic valves have demonstrated improved longevity and durability in the short- and long-term.
Dr. Accola also addressed how mechanical valves are considered during the valve replacement selection process:
There remains good options with mechanical valves including those requiring lower anticoagulation requirements for patients whom are not adverse to taking Coumadin. These valves do provide the least likelihood of requiring further surgical intervention, but with the added risk of lifelong anticoagulation and the complications associated with Coumadin as the newer anticoagulants are not yet approved for valvular indications.
Ultimately, Dr. Accola addressed how he considers the patient's lifestyle and potential for future therapies should the initial valve replacement need to be replaced.
The final decision comes down to what is best for each particular patient considering his or her lifestyle and comfort level of future interventions. I would recommend that each patient discuss these options with his or her surgeon. This is an important choice for every patient. I encourage each patient to speak with their surgeon to understand how each valve type can impact their lifestyle and their goals.
Thanks Peter!  Thanks Dr. Accola!
Many thanks to Peter for his question!  And, a special thanks goes out to Dr. Accola for sharing his clinical experience and research with the patients in our community!
Related Links:
Keep on tickin!
Adam

Doris Holloway says

on December 19th, 2018 at 9:52 pm
The doctor did not give criteria for type of surgery. I am interested in knowing the criteria for TAVR and ministernotomy.


Lisa Ferguson says

on January 16th, 2019 at 11:59 pm
It would be very interesting to learn more about how the valve-in-valve patient outlook is doing since 2017. Is it being used to lessen regurgitation even if heart function is not in a dire condition? What happens if the valve does not work as expected? Is it then a OHS to fix? This is really a fascinating advancement and hope the next 10 years proves successful!

Adam's Newest Blogs
Adam's Newest Posts