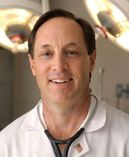 Dr. Kevin Accola
Dr. Kevin Accola

Heart Surgeon

AdventHealth (formerly Florida Hospital)
217 Hillcrest St
Orlando, FL 32801
(866) 306-9873
About Dr. Kevin Accola,
Heart
Valve

Surgeon

Hello! My name is Dr. Kevin Accola and I am a cardiac surgeon having graduated from University of Illinois in 1984. To date, I have performed approximately 14,000 cardiac surgeries, of which 8,000 involved heart valve procedures. I regularly perform surgery at AdventHealth (formerly Florida Hospital). Read more...

58 Patient Reviews for
Dr. Accola

"I'm feeling fantastic! Dr. Accola performed a mitral valve repair for me just 12 weeks ago. This amazing surgeon is a truly gifted man."
-- Denise Ring, heart valve surgery patient
"I never had heart problems until I had sudden onset of pain between my shoulder blades on April 27, 2019. Ambulance to Orlando East, then helicopter to Orlando South and immediately into surgery.
It was a 10 1/2 hour surgery to fix my dissecting aorta, with a vascular surgeon called in at the 4-hour point because the bleeding wouldn't stop. Aortic valve replaced, part of aorta replaced, stent inserted and a girdle around the outside to save my life.
Dr. Accola obviously was brilliant during my surgery, since most people do no survive aortic dissection. His bedside manner is amazing. Even while I was still sedated, my husband tells me he would stroke my hair and tell me, "You're going to be just fine."
His touch is magical... when he shakes your hand, you immediately feel stronger and at ease. A bit more than 5 months post-surgery, I am strong and feeling great, and fully able to do my cardiac rehab 3 days a week."
-- Lorraine Williford, Aortic Valve, Valve Replacement, Root Replacement, 04/28/2019

> See 57 more patient testimonials
My Specialities &
Clinical Interests
My heart surgery specialties include:
Mitral valve repair and replacement
Aortic valve procedures and TAVR
Ascending aortic aneurysm
In addition, I have research and clinical interests specific to:
New valvular technology
Cardiac protective drugs
Critical care studies
Education, Training & Certificates
Dr. Kevin Accola, heart surgeon, graduated from University of Illinois in 1984.
After medical school, Dr. Accola completed a General Surgery Residency at Baylor College of Medicine (Houston, Texas) in 1989 and a Cardio Thoracic Surgical Residency at Emory College of Medicine (Atlanta, Georgia) in 1992.
Dr. Accola is board-certified in General Surgery and Thoracic Surgery. During his career, Dr. Accola has received several awards and credentials including:
* Past President Florida Society of Cardiovascualr and Thoracic Surgery * Past President of the Southern Thoracic Surgical Association * Board of Directors, Society of Thoracic Surgeons
Schedule Appointment

with Dr. Kevin Accola, MD

To schedule an appointment with Dr. Accola, you can:
Call

(866) 306-9873

right now
Request an appointment by clicking here.
The office of Dr. Accola is located at 217 Hillcrest St, Orlando, FL 32801. To get driving directions to this office, please click the map below.
> Click for driving directions to Dr. Accola's office.
News Featuring Dr. Accola
Here is the latest news featuring Dr. Kevin Accola:
Page last updated: October 17, 2019