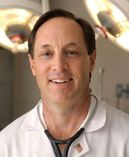 Dr. Kevin Accola
Dr. Kevin Accola

Heart Surgeon

AdventHealth Cardiovascular Institute
217 Hillcrest St.
Orlando, FL 32801
About Dr. Kevin Accola,
Heart
Valve

Surgeon

Hello! My name is Dr. Kevin Accola and I am a cardiac surgeon having graduated from University of Illinois in 1984. To date, I have performed approximately 14,000 cardiac surgeries, of which 8,000 involved heart valve procedures. I regularly perform surgery at AdventHealth Cardiovascular Institute. Read more...
71 Patient Reviews for
Dr. Accola

"I'm feeling fantastic! Dr. Accola performed a mitral valve repair for me just 12 weeks ago. This amazing surgeon is a truly gifted man."
-- Denise Ring, heart valve surgery patient
"Dr. Accola is an amazing surgeon with an excellent bedside manner. He truly cares about his patients and the family. He explains the procedure before and after in layman's term, easy to understand.
He performed a mitral valve replacement and cryomaze for me without complications with very minimal blood loss. No opiates for pain management, only IV Tylenol. I was out of ICU to regular floor in 25 hours only because my step down room wasn't ready. I was out of bed with in 12 hours into my chair and walking in the hallway and eating regular meals.
I highly recommended Dr Accola and his team because of their great care post-op and follow-up calls after discharge. His team still call me one month after my surgery to check-up on my progress. Best hospital, best medical team and care."
-- Annabelle Picz, Mitral Valve, Valve Replacement, Median Sternotomy, Maze Procedure, 02/11/2022

> See 70 more patient testimonials
My Specialities &
Clinical Interests
My heart surgery specialties include:
Mitral valve repair and replacement
Aortic valve procedures and TAVR
Ascending aortic aneurysm
In addition, I have research and clinical interests specific to:
New valvular technology
Cardiac protective drugs
Critical care studies
Education, Training & Certificates
Dr. Kevin Accola, heart surgeon, graduated from University of Illinois in 1984.
After medical school, Dr. Accola completed a General Surgery Residency at Baylor College of Medicine (Houston, Texas) in 1989 and a Cardio Thoracic Surgical Residency at Emory College of Medicine (Atlanta, Georgia) in 1992.
Dr. Accola is board-certified in General Surgery and Thoracic Surgery. During his career, Dr. Accola has received several awards and credentials including:
* Past President Florida Society of Cardiovascualr and Thoracic Surgery * Past President of the Southern Thoracic Surgical Association * Board of Directors, Society of Thoracic Surgeons
Schedule Appointment

with Dr. Kevin Accola, MD

To schedule an appointment with Dr. Accola, you can:
Call

(866) 306-9873

right now
Request an appointment by clicking here.
The office of Dr. Accola is located at 217 Hillcrest St., Orlando, FL 32801. To get driving directions to this office, please click the map below.
> Click for driving directions to Dr. Accola's office.
Watch Educational Videos with Dr. Kevin Accola
Learn about heart valve surgery from Dr. Accola in these videos:
Dr. Accola Q&A: Do Small Chest Incisions Benefit Heart Surgery Recovery?

Surgeon Q&A: Can Dacron Grafts Calcify After Bicuspid Aortic Valve & Aneurysm Repair with Dr. Accola
News & Online References Featuring Dr. Kevin Accola
Here is the latest news featuring Dr. Kevin Accola:
Page last updated: July 26, 2023