Surgeon Q&A: Can an Aortic Valve Replacement Fit in the Mitral Position?
By Adam Pick on October 17, 2016
I just received a great question from Dorothy about heart valve replacements. Dorothy asked me, "Hi Adam, Why can some of the newer valves, like the Perceval and Trifecta GT, only be used in the aortic position and not the mitral? If those valves are new and good shouldn't they be used in the mitral position as well? I have moderate mitral stenosis. Thanks Adam!"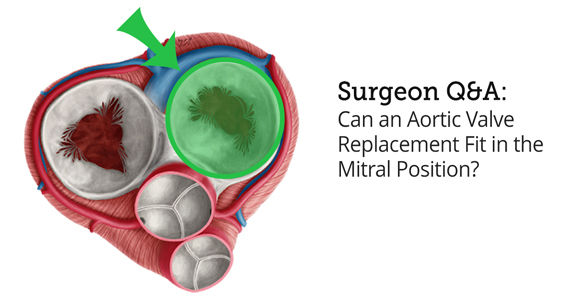 To help Dorothy, I contacted Dr. Robert Saeid Farivar. So you know, Dr. Farivar is a has performed successful surgery on many patients in our community including Tammi Gunwall, Julie Mcdonald-Lindgren and Rob Johnston.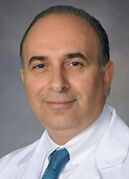 Dr. Robert Saeid Farivar
In his response, Dr. Farivar shared three important reasons why mitral valve replacements are not used in the aortic valve position:
That is a great question Dorothy. In theory, an aortic valve could be used in the mitral valve position by turning them upside down. In practicality, we don't do that for a couple of reasons:

First, mitral valve openings are larger than aortic valve openings. So, the aortic valve is not wide enough.
Second, the profile height of the valve is very important in the mitral position. We like to have a "low profile" mitral valve so that it does not obstruct the left ventricular outflow tract.
Third, a valve like the Perceval is specifically designed to only sit in the aortic position since it is so "tall".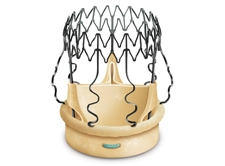 Perceval Sutureless Heart Valve
Then, Dr. Farivar addressed the impact of pressure on aortic valve performance and durability in the mitral valve position:
Another important fact for patients to know… The mitral and aortic valves have different pressure cycling. The aortic valve, for example, cycles between systolic and diastolic pressure (let's say 120 mm Hg and 80 mm Hg, thus a 40 mm Hg difference). The mitral valve cycles between systolic and diastolic pressure at essentially 0. That said, there is a higher cycling pressure in the aortic valve and therefore a greater tendency for the valve to "wear out".
Lastly, Dr. Farivar addresses a special congenital case in which aortic valves have been used in the mitral valve position:
In congenital cases, where we need a really small mitral valve, we have turned aortic mechanical valves upside down… but that is the only case.
Many thanks to Dorothy for her awesome question. Also, I would like to extend a special thanks to Dr. Farivar for sharing his clinical experience and research with our community!!!
Keep on tickin!
Adam
Adam's Newest Blogs
Adam's Newest Posts