The 4 Good Habits That Promote a Long, Healthy Life
By Adam Pick on May 19, 2014
After I posted the story about my recent Fitbit experience, I received several encouraging comments about the habits and the behaviors that promote a long, healthy life.
In thinking about further…  I think we can agree that fatigue, decreased muscle density and reduced flexibility are all proponents of aging. However, the better care you take of your body, the longer you'll be able to enjoy the activities you love. At any age, staying healthy means eating a nutritious diet, exercising regularly and taking care of your mind, body and spirit. Extend and enjoy your life by implementing one or all of the following tips: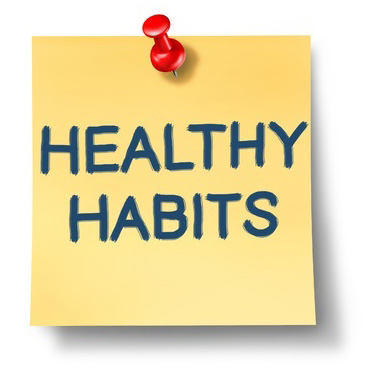 1. Rethink Your Diet
I think it is safe to say that a healthy, balanced diet is one of the easiest ways to promote longevity. You may want to cut back on red meat and foods high in sodium or cholesterol as sodium can cause inflammation, high blood pressure and high cholesterol that may lead to heart disease. Instead, I lean protein like turkey, chicken and fish. You may also want to introduce whole-grain items into your regular diet and reduce or eliminate white flour and processed sugars.
Fyi, when I followed these ideas, I was surprised to experience (i) more energy and (ii) an unexpected 17-pound weight loss.
According to the U.S. Department of Agriculture, adults should consume between two and 6 1/2 cups of fruit and vegetables per day. Diets rich in fruit and vegetables lower your risk for many serious disorders, including stroke and heart disease. Furthermore, diets that include an abundance of fruits and vegetables benefit your gastrointestinal system and can prevent intestinal diseases and disorders.
Next time you head to the grocery store, be sure to grab at least some of these healthy items:
Lean meats (chicken, turkey, fish)
Fruit (apples, bananas, berries, cantaloupe, kiwi, seasonal fruits)
Vegetables (broccoli, peppers, carrots, corn, kale, onion, peas, brussel sprouts)
Whole wheat products (pasta, bread)
Dairy products (probiotic yogurt)
Almond milk (a healthier alternative to soy or lactose milk)
Nuts (though high in fat, nuts contain zero saturated fat)
2. Stick to an Exercise Regime
Inactivity is the fourth leading risk factor for premature death, causing roughly 3.2 million deaths worldwide, according to a study published by the British Journal of Sports Medicine. Researchers found that those who exercised over a four-year period were three times more likely to be healthy agers compared to those who did not.
Introduce a form of regular exercise into your schedule. Whether you walk several days a week or participate in yoga or a water aerobics class, do something—you'll improve your muscle density and flexibility and your overall health. Regular exercise fights depression and anxiety, too.
If you'd prefer to work out at home, consider creating a space dedicated to your new exercise routine. For a boost of vitamin D, pick a room with plenty of sun exposure—or, explore adding a sunroom. You can use the space to meditate and stretch in addition to following along to your favorite workout video.
Personally, I focus on calories burnt during exercise. For me, if I can burn between 300 to 400 calories a day, on the elliptical machine, running or playing racquetball, I usually feel great and sleep excellent.
3. Maintain a Healthy Weight
A healthy weight is important at every age, but it is especially important as you reach your twilight years. Speak with your doctor to determine your ideal weight and body mass index (BMI) before making any drastic changes to your diet or lifestyle. Consistency is important, so be sure that whatever changes you aim to make are ones you can maintain long term.
4. Stay Hydrated
Drink plenty of fluids to keep your body hydrated, especially when you exercise. As a rule of thumb, ensure you're taking in at least eight eight-ounce glasses of water daily. That sounds like a lot of water. And, it is.
But, if you need further incentive: Water keeps skin looking younger, helps the digestive tract and aids your kidneys in ridding your body of toxins.
Do you have any health tips to share? If so, click here to leave a comment.
Keep on tickin!
Adam

Joe Verzino, age 82 says

on June 8th, 2014 at 3:12 am
I cannot praise you enough for your intensive follow-up to your surgery. Your web page, your book and extensive coverage of patients questions and answers is very satisfying and educational. Judging by the many cardiologists and electrophysiologists who contribute to your videos and webinars, the heart surgery community is also very thankful for your efforts. Your webpage has been very helpful to me as I consider mitral valve repair.