Northwestern's Bicuspid Aortic Valve Program Highlights Trend To Sub-Specialization
By Adam Pick on July 11, 2012
One trend I've noticed over the years is that surgeons and cardiac centers are becoming "sub-specialists" specific to heart valve treatment. By sub-specialization, I mean that clinics are extending significant resources to advance valvular therapy by disease type, by surgical technique and by patient risk factors. For example, three weeks ago, I met with a surgeon who suggested that 99% of his procedures are mitral valve repairs.
Last Monday, the trend to "sub-specialization" became more apparent when Chicago-based Northwestern Memorial Hospital launched a dedicated Bicuspid Aortic Valve Program within its distinguished Bluhm Cardiovascular Institute.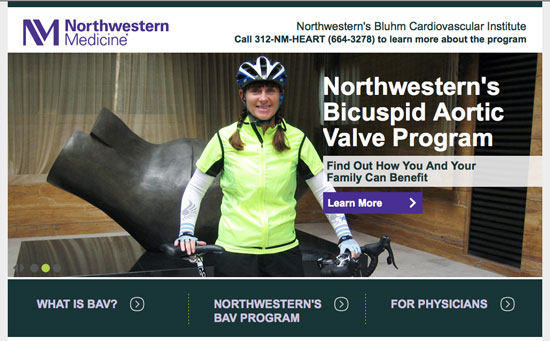 Prior to learning about Northwestern's BAV program, I knew that a handful of surgeons and cardiac centers specialized in bicuspid aortic valve treatment.  However, I had yet to hear of a complete, end-to-end program dedicated to bicuspid aortic valve disease — a disorder that impacts 1%-2% of the population.
"Care for patients with a bicuspid aortic valve is complex," stated Dr. Patrick M. McCarthy, director of Northwestern's Bluhm Cardiovascular Institute. "This program is the first to support a patient from A to Z, through screening, monitoring, family assessment, treatment and research."
To manage this unique program, Northwestern called upon leading physicians including Dr. Jyothy Puthumana, Dr. Paul Fedak, Dr. Mark Markel and Doctor Chris Malaisrie. Interestingly, this cross-functional team includes cardiologists, surgeons, radiologists and a dedicated research nurse.
To learn more, I spoke with Colleen Clennon, RN, Bicuspid Aortic Valve Nurse Clinician, at the Bluhm Cardiovascular Institute. Colleen noted, "I'm here to make sure each patient with a BAV is taken care of throughout their entire treatment process."
Congratulations to Northwestern for the launch of its BAV program! Like many patients in our community, I was born with a bicuspid aortic valve. That said, I believe this approach to specialized treatment will be very valuable for patients and their families — now and in the future.
Keep on tickin!
Adam
Adam's Newest Blogs
Adam's Newest Posts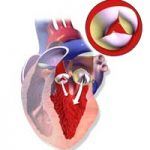 Surgeon Q&A: What Should Patients Know About Aortic Regurgitation? Learn More.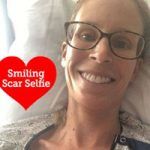 Sara Educates & Inspires 38,443 People About Heart Valve Surgery! Learn More.