"How Quickly Can Mitral Regurgitation Progress?" Asks Julie
By Adam Pick on February 8, 2012
I just received a great question from Julie about the progression of mitral regurgitation.
Julie writes, "Hi Adam – At 52, I was recently diagnosed with moderate regurgitation in my mitral valve. Even though I don't have symptoms, I was diagnosed with a prolapse that I never even knew about until last week. Do you know how quickly the regurg can progress from moderate to severe? Is it a year? 5 years? 10 years? Thanks, Julie"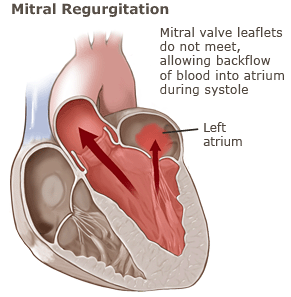 To provide Julie an expert opinion about mitral regurgitation progression, I reached out to Dr. Craig Smith, the Chairman of Surgery at NewYork-Presbyterian Hospital / Columbia University Medical Center. During his career, Dr. Smith has performed over 3,500 cardiac procedures — including more than 2,000 heart valve repair and heart valve replacement operation.
If you didn't know… Dr. Smith's former patients include Former President Bill Clinton (quadruple bypass) and Barbara Walters (aortic valve replacement).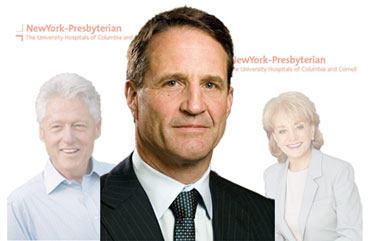 Dr. Craig Smith

In response to Julie's question about mitral regurgitation progression, Dr. Smith noted:
Moderate regurgitation with no symptoms may never require treatment.  Mitral valve repair becomes important for severe, symptomatic regurgitation.  Not all patients with severe regurgitation have symptoms, and valve repair is sometimes indicated in asymptomatic patients if tests show decreasing heart muscle function (left ventricular ejection fraction), worrisome enlargement of the pumping chamber (left ventricle), maladaptive response during a stress test, or atrial fibrillation.  Once the regurgitation becomes severe, valve repair is more or less inevitable, although an asymptomatic patient who is carefully followed might have several years of safe waiting.
Dr. Smith then offered a helpful suggestion for Julie and other patients diagnosed with a leaking mitral valve.
It is very hard to generalize about the probability and time course of progression from moderate to severe, but the best protection is prudent observation with a cardiologist including echocardiograms at reasonable intervals (usually 6-12 months).
Thanks to Julie for her question and a special thanks to Dr. Craig Smith for sharing his clinical expertise with our patient and caregiver community.
To learn more about Dr. Craig Smith and watch his educational video about the latest technologies for aortic valve replacement surgery, please click here.
Keep on tickin!
Adam
Adam's Newest Blogs
Adam's Newest Posts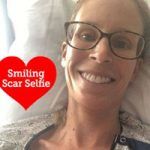 Sara Educates & Inspires 38,443 People About Heart Valve Surgery! Learn More.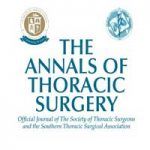 New Study: Heart Surgery Not Linked to Memory Decline Learn More.