X-Ray Trivia: Can You Find Joe's New Heart Valve Replacement?
By Adam Pick on April 23, 2010
Joseph Minnucci has really taken advantage of our new Heart Valve Journals tool to communicate with his support group and fellow patients. That said, you may already be aware that Joe had heart valve replacement surgery on February 8, 2010.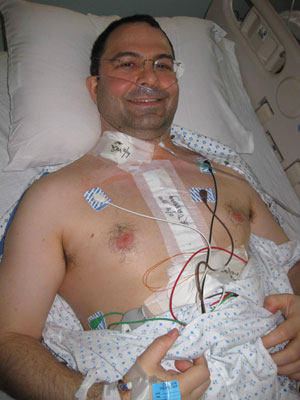 Joseph Minnucci – Heart Valve Replacement Patient
After reading through Joe's journals, I clicked on his photos section. Amongst all the interesting and fun pictures, I found an x-ray which actually shows Joe's new, aortic tissue valve. I thought you might want to see this amazing photo, so I inserted the picture below.
To help you locate the new heart valve replacement, I included a red arrow that points directly to Joe's new, 27 mm sized tissue valve.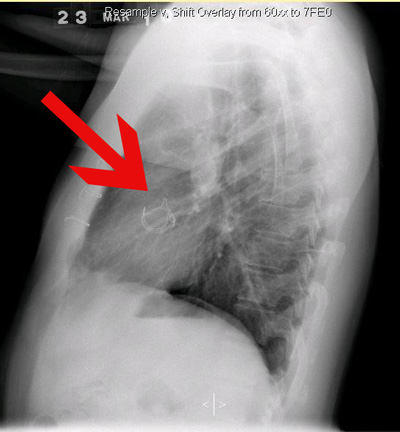 X-ray Of Joe's Aortic Valve Replacement (Tissue)
Pretty neat x-ray, right?
So you know, if you look real close… On the left side of the x-ray, you can see a few sternal wires as well.
Thanks to Joe for sharing this incredible x-ray with us!
Keep on tickin'!
Adam
Adam's Newest Blogs
Adam's Newest Posts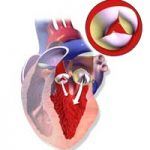 Surgeon Q&A: What Should Patients Know About Aortic Regurgitation? Learn More.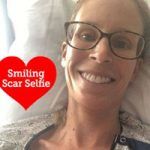 Sara Educates & Inspires 38,443 People About Heart Valve Surgery! Learn More.