"How Do Tissue Heart Valve Replacements Open And Close?" Asks Mary Anne
By Adam Pick on March 23, 2010
I just received a great question from Mary Anne about heart valve anatomy. Specifically, she is interested to learn more about valvular function within the heart.
Mary Anne writes, "Dear Adam – I was recently diagnosed with severe mitral regurgitation. As an active 67-year old grandmother, this has been a difficult time – especially since I'm asymptomatic. However, my heart is already dilated so I'm preparing for surgery. Quick question… If the surgeon can't repair the valve, I'm thinking about a tissue valve replacement. Do you have any videos that show how tissue heart valves open-and-close? Thanks, Mary Anne"
So you know, I had this exact question prior to my aortic valve replacement surgery. I remember thinking, "How do heart valves replacements work? How do the heart valve leaflets seal?"
To answer those questions, I located three videos (shown below) which illustrate exactly how tissue valve replacements open-and-close. Here is a video of a tissue heart valve replacement made from the leaflets of a pig (also known as a porcine valve).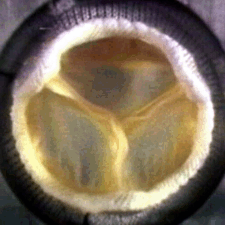 Here is a video of a valve replacement made from the pericardial tissue of a cow's heart (Edwards Perimount):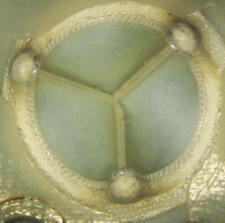 Here is the video of the stentless valve replacement we discussed yesterday – the ATS 3f Aortic Bioprosthesis.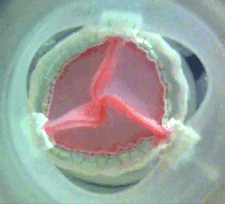 I hope this helps Mary Anne (and perhaps you) visually understand how the leaflets of tissue heart valve replacements open and close.
Keep on tickin!
Adam
Adam's Newest Blogs
Adam's Newest Posts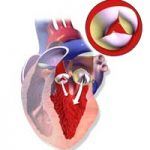 Surgeon Q&A: What Should Patients Know About Aortic Regurgitation? Learn More.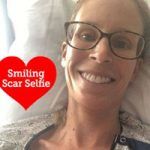 Sara Educates & Inspires 38,443 People About Heart Valve Surgery! Learn More.