Jack LaLanne, Fitness Guru, Recovering From Heart Valve Surgery
By Adam Pick on December 19, 2009
In addition to Robin Williams, Barbara Bush, Elizabeth Taylor, Ed Koch and many other public figures who had heart valve surgery in 2009…
Fitness pioneer Jack LaLanne is now recovering from heart valve surgery at his home in Morro Bay, California. LaLanne's publicist, Ariel Hankin, said earlier this week that the 95-year-old underwent the procedure at a Los Angeles hospital on December 8th.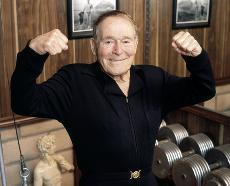 Jack LaLanne – Heart Valve Surgery Patient
Hankin says that before surgery LaLanne told his family that "dying would wreck his image". The weightlifting guru is doing fine and expected to make a full recovery.
Prior to heart valve surgery, Jack LaLanne became famous for his physique and for outrageous stunts, such as towing boats while swimming across Long Beach Harbor handcuffed. Jack LaLanne became a household name by hosting an exercise show on television from 1951 to 1985.
I have yet to learn the details of Jack LaLanne's heart valve surgery. That said, I do not know if LaLanne's procedure was a valve repair or valve replacement. And, if it was a valve replacement, I do not know if LaLanne opted for a pig valve or a cow valve. Who knows, maybe LaLanne selected a mechanical valve considering his incredibly healthy lifestyle and much-anticipated centenarian status.
Keep on tickin!
Adam
Adam's Newest Blogs
Adam's Newest Posts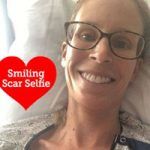 Sara Educates & Inspires 38,443 People About Heart Valve Surgery! Learn More.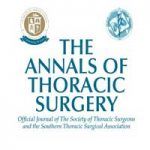 New Study: Heart Surgery Not Linked to Memory Decline Learn More.