"What Are The Side Effects of Coumadin?" Asks Elissa
By Adam Pick on July 23, 2009
Elissa was recently diagnosed with severe mitral regurgitation due to mitral valve prolapse.
In an email to me, Elissa writes, "Hi Adam – I'm going through the challenging process of picking a mechanical or tissue valve in case my valve can not be repaired. I know I'll have to use Coumadin for the rest of my life if I go with a mechanical valve. Are there side effects of Coumadin that I should be aware of? If so, what are the common Coumadin side effects? Thanks for everything! Elissa"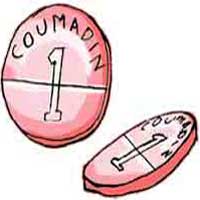 Before answering Elissa's question, I would encourage her (and perhaps you) to review a prior blog titled, "What Is Life Like On Coumadin?". In the comments section of that blog, 20+ patients talk about their experiences of using Coumadin on a daily basis.
That said, the common side effects of Coumadin, according to MedicineNet, can be:
nausea
vomiting
loss of appetite
stomach/abdominal bloating or cramps
According to my research, most patients using Coumadin do not have very serious side effects. However, it should be noted that Coumadin can cause bleeding if its effect on your blood clotting proteins is too much (unusually high PT and INR results).
Also, please, please, please remember to tell your doctor immediately if any of these signs of serious bleeding occur:
unusual pain/swelling/discomfort
prolonged bleeding from cuts or gums
persistent nosebleeds
unusually heavy or prolonged menstrual flow
unusual or easy bruising
dark urine
black stools
severe headaches
dizziness
I know that this listing of potential Coumadin side effects may be enough to sway you right to selecting a pig valve or a cow valve. However, remember that many patients do not experience these side effects. Still, I want to make sure Elissa (and you) are aware of the post-operative realities for patients with these types of valve replacements.
Keep on tickin!
Adam
Adam's Newest Blogs
Adam's Newest Posts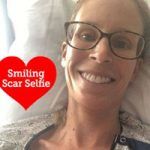 Sara Educates & Inspires 38,443 People About Heart Valve Surgery! Learn More.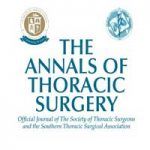 New Study: Heart Surgery Not Linked to Memory Decline Learn More.