The "Close To My Heart" Project – Part II
By Adam Pick on July 9, 2009
A few months ago, I posted a note about a special project for women heart surgery patients called the "Close To My Heart Project". As you might remember, a Florida-based artist, Angelica Hoyos, was looking to create artistic portraits of female heart surgery patients.
The goal of Angelica's project is to help women view heart surgery as something magical, not a terrible curse. It is  Angelica's belief that the scar is a symbol of courage and inspiration. I completely agree!
Anyways, Angelica just emailed me an update with some pieces from the collection. I thought you might like to see how incredible women heart surgery patients can look post-operation. In my opinion, these portraits are… stunning.
The first portrait is of Aimee Jackson:
So you know, there will be a fund raising event this Saturday, July 11, from 7-10pm in Fort Lauderdale, Florida at the Pangae Lounge, 5707 Seminole Way. Here is the invitation if you are interested in attending. FYI, that is Debra North in the portrait on the invitation.
For more information, please contact Angelica Hoyos directly at (954) 665 3850.
Thanks Angelica!!!
Keep on tickin!
Adam
Adam's Newest Blogs
Adam's Newest Posts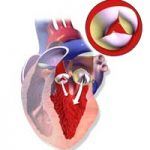 Surgeon Q&A: What Should Patients Know About Aortic Regurgitation? Learn More.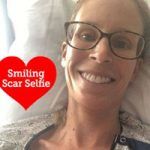 Sara Educates & Inspires 38,443 People About Heart Valve Surgery! Learn More.