Marathoner, Jarrett Roberts, Discovers "Second Chance" After Heart Valve Repair
By Adam Pick on March 7, 2009
There is nothing better than waking up in the morning, putting on my robe and slippers, grabbing a cup of coffee, turning on my computer and reading an inspirational, patient story like the one below. Plus, Jarrett's thoughts about the "waddling penguins" and the "Adam Tinmen" made me giggle. That said, I thought you might like to read about Jarrett Roberts. He writes:
Hi Adam,
Valentine's day – with the emphasis on love and hearts – has taken on a new meaning to me and my wife as I am on day 22 of my "second chance at life" as I had my bicuspid aortic valve repaired by Dr. Bruce Lytle at the Cleveland Clinic on January 23, 2009.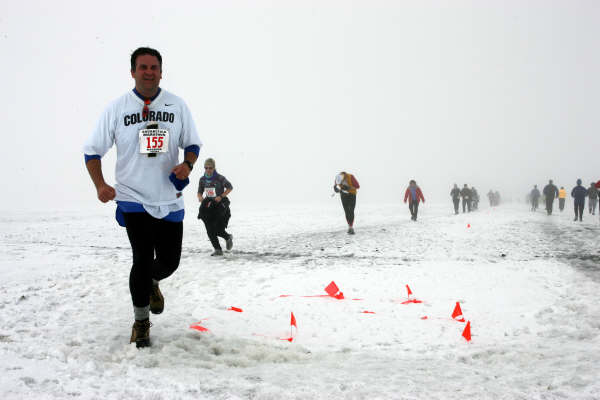 Jarrett Roberts – Arctic Marathoner And Valve Repair Patient
I found it interesting (at the Cleveland Clinic) to be one of the younger patients in for surgery.  The nurses were all excited that a 6′ 7″ marathoner – I've done 83 including Antartica in 2005 – was in for surgery (as they normally get the unusual heart valve cases that other clinics won't touch).
My bicuspid aortic valve was accidentally discovered less than two years ago during a routine cardiac calcium CT that was misdiagnosed as an aortic aneurysm.  The follow-up tests showed that the radiologist had flipped the numbers and I didn't have an aortic aneurysm. However, I did have a bicuspid congenital defect of my aortic valve.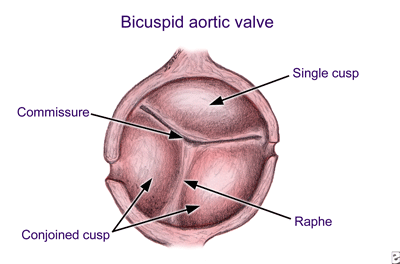 The cardiologists at the Cleveland Clinic were amazed that it hadn't been discovered before, but after their tests said that the "mumur" was one that was almost impossible to detect.  Sometimes medical screw-ups are a blessing in disguise. In October of 2008, I was given 9-12 months to live without correcting valve surgery.
I have found the biggest difficulty during recovery is wanting to do more than I should and holding myself back.  However, from doing marathons, I know that I have a long road ahead and I will eventually make it to the finish.
I begin cardiac rehab next week and have re-read your chapter on that again for insights.  I hope to rebuild my endurance to eventually do another marathon later this year or early 2010.  Eventually I would like to finish my goal of completing a marathon on every continent and 100 career marathons.  The Cleveland Clinic cardiologists said if I mainly walked them it shouldn't be a problem, especially since I've did 83 marathons prior to the discovery of my bicuspid valve.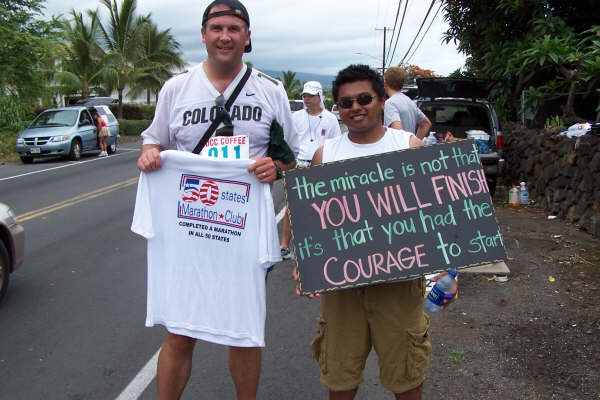 My wife Kara and I have already signed up for the Coronado Bridge 4-mile walk on May 17, 2009 in San Diego as my first official post surgery race.  We are celebrating our five year anniversary and are staying at the Hotel Del Coronado for the weekend. It might be cool to get a group of your readers together for the walk. Just a thought.
I was curious.  I have been a long time follower of John Bingham (a famous marathoner and editor of Runner's World magazine) and am one of his "waddling penguins" (those of us marathoners at the back of the pack).  Do you have an affectionate nick-name for us fans of your book and blog (i.e., Adam's Tinmen and Tinwomen)?  If not you should think about getting one for us.
Anyways, I just wanted to send a quick email thanking you for your great heart valve book and website which has been a tremendous help during the past six months.  You helped my family and I know what to expect and make the "journey" less challenging.
Thanks again,
Jarrett Lee Roberts
50 State Marathon Finisher, Divemaster, CPA, Father of Two Active yet Wonderful Boys, Husband to an Incredible Wife and Bicuspid Aortic Valve Repair Recovering Patient
Adam's Newest Blogs
Adam's Newest Posts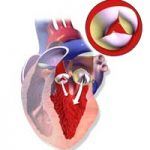 Surgeon Q&A: What Should Patients Know About Aortic Regurgitation? Learn More.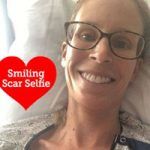 Sara Educates & Inspires 38,443 People About Heart Valve Surgery! Learn More.