The Genetics Of Valve Disease… Like Father, Like Son?
By Adam Pick on October 5, 2008
The genetic links of heart valve disease are fairly well documented.
As the Children's Hospital Boston finds, "Some congenital heart defects may have a genetic link, either occurring due to a defect in a gene, a chromosome abnormality, or environmental exposure, causing heart problems to occur more often in certain families." More specifically, a recent study suggests, "Having a first-degree relative with mitral valve disease was found to increase the risk by 2.5 times."
So you know, my Uncle Mooney had valve replacement surgery over 30 years before my aortic surgery. And, my Grandpa Zim (who has passed on) had heart trouble which resulted in a quadruple bypass. For this reason, I perked up in my chair when I received a very interesting email from Ed in Virginia.
Here is Ed's email…
Adam,
You don't know me but I feel like I have gotten to know you quite well over the last 6 months.
I was first introduced to your book and blog by Brandon, my son. Brandon witnessed my struggles as I "came to grips" with the need for heart valve replacement surgery earlier this year.
I received my aortic porcine tissue heart valve (Model 2625, Serial number 1597384) on April 16th, 2008. I am 65 years old.
As a side note… My father, who is 85, underwent the exact same surgery one month later. The operation was performed by the same surgeon, Dr. Lenox Baker, Jr. at Sentara Norfolk General Hospital in the heart pavilion. We are both doing fine.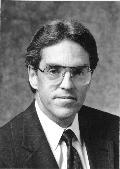 Dr. Lenox Baker – Heart Surgeon
I read your blog which is forwarded to me daily by my son. Not only did your heart valve surgery book help me to get past a difficult point in my life – the daily updates, I find, are equally beneficial. I am most grateful that my son found your book and takes the time to send your blog to me on a daily basis.
A faithful reader,
Ed Woodard
P.S. Congratulations on your wife's recent pregnancy. That's great news! Having also been through the birth and rearing of a son, I can certainly say that you are in for a real treat, a very special time that will be unequal by any other experience that you will ever have. I like what Art Linkletter once said, "Things turn out best for the people who make the best out of the way things turn out." You had a challenge early in your life, you made the best of it and look what's happening now!
Adam's Newest Blogs
Adam's Newest Posts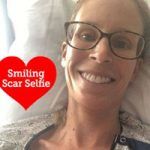 Sara Educates & Inspires 38,443 People About Heart Valve Surgery! Learn More.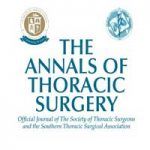 New Study: Heart Surgery Not Linked to Memory Decline Learn More.