Take A Guess: How Many Mitral Valve Surgeries Per Year In The United States?
By Adam Pick on August 18, 2008
Ready to take a guess? Here's the question:
How many mitral valve surgeries, including valve repair and valve replacement, are performed each year in the United States?
Any ideas?
If you need help, here is a hint… Each year, there are over 100,000 heart valve surgeries performed in the United States. (I know that wasn't the greatest hint but I hope it helped you a little bit.)
For the answer, scroll down below the picture of a diseased mitral valve with calcified valve flaps.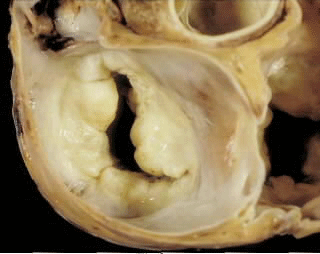 Picture Of Diseased Mitral Valve
According to CardioSource, there are approximately 42,000 mitral valve operations performed in the United States each year. The two most frequently operated on heart valves are the aortic valve and the mitral valve.
Why am I telling you this? Well, if you were recently diagnosed with heart valve disease AND you need surgery, I am hopeful this information helps you understand that you are not alone (click to see several patient success stories).
As these facts show, many other patients have valve surgery. And, more importantly, most of these patients go on to live better, longer lives as a result of their surgery.
Keep on tickin!
Adam
Adam's Newest Blogs
Adam's Newest Posts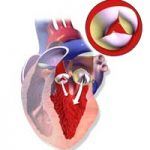 Surgeon Q&A: What Should Patients Know About Aortic Regurgitation? Learn More.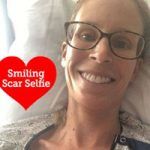 Sara Educates & Inspires 38,443 People About Heart Valve Surgery! Learn More.