Jason's 26 Year Old Bjork-Shiley Mechanical Valve Stays Put
By Adam Pick on August 9, 2008
One of the most common questions I get relates to the life expectancy of heart valve replacement devices. It's a great question that fundamentally underlies a critical patient concern. That concern is the fear of a second cardiac surgery operation.
In prior blogs, I have written about the life expectancy of pig valves, cow valves and human donor valves. Earlier today, I received an interesting email from Jason about the longevity of his Bjork-Shiley mechanical heart valve replacement. Here is what Jason had to say:
"Hi Adam – I just came across your website. I had my aortic valve replaced in 1982, at 29 years of age. I have just found out that I need surgery for an aortic aneurysm, I'm 55 now. I have a Bjork-Shiley mechanical valve. I asked my surgeon if he would be replacing the valve while he was in there, since it is now 26 years old. I was surprised to hear that he wouldn't be, unless there were problems with it. Thanks. Jason"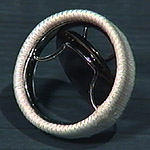 For those of you who had not heard about this valve replacement type before:
The Bjork-Shiley valve is a mechanical aortic heart valve prosthesis. Beginning in 1971, the valve replacement device has been used to replace the aortic or mitral valves. This mechanical valve marks the first example of a successfully used tilting-disc valve. It was manufactured first by Shiley Inc., then later by Pfizer after that company purchased Shiley.
The Bjork-Shiley heart valve was removed from the market as a result of safety concerns. The main concern was the risk of the outlet strut fracturing on the mechanical heart valve. The FDA created an expert panel to make recommendations by which patients should be recommended for prophylactic valve replacement.
More than 40,000 Americans had the Bjork-Shiley heart valves implanted. After the recall, not all Bjork-Shiley valves were removed from patients (Jason's included). Depending on the patient's risks during the surgical removal process, approximately 86,000 defective valves were left in patients with weak or defective heart valves.
I hope that explains a little more about the Bjork-Shiley heart valve replacement device.
Keep on tickin!
Adam
Adam's Newest Blogs
Adam's Newest Posts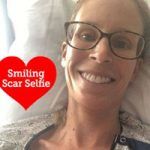 Sara Educates & Inspires 38,443 People About Heart Valve Surgery! Learn More.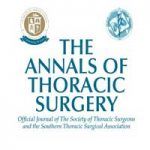 New Study: Heart Surgery Not Linked to Memory Decline Learn More.