Before & After: Mitral Valve Repair Surgery Pictures
By Adam Pick on May 13, 2008
This deserves a "Wow!"
I could ramble on about how neat this is… Instead, I'll simply let Geoff explain. Here is Geoff's email:
Hi Adam,
I am home from my surgery!!
The mitral valve repair was performed last Tuesday morning. I left Duke Medical Center, five days later, on Saturday morning at 9:45 am!
I am fairly weak and somewhat sore. But, overall I am doing great. I spent the first night after heart surgery in the intensive care unit (ICU). The breathing tube and TEE were removed in the first few hours after surgery. I had tubes coming out of me from many places – an IV in my neck, left arm artery, left arm near elbow and right arm.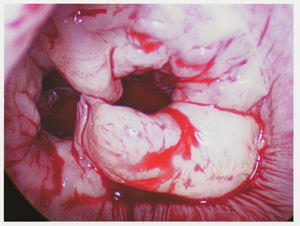 Geoff's Diseased Mitral Valve Before Surgery
I can't say enough good things about the staff at Duke Medical Center. My surgeon, Doctor Donald Glower, was able to repair the valve so that there was 0% mitral regurgitation. If you are interested, I have attached the before and after pics. (To learn more about mitral regurgitation, click here.)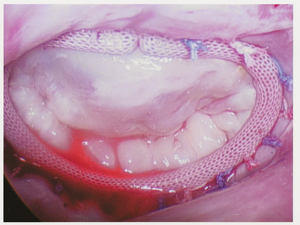 Geoff's Mitral Valve After Heart Valve Repair – 0% Regurgitation
Thank you for your heart valve book, and all the blog members, for their stories and insight. Heart surgery truly is an emotional journey. My fiancee, Lisa, and I are very happy to be through it.
Thanks… Geoff
Adam's Newest Blogs
Adam's Newest Posts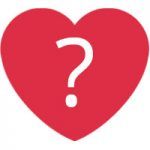 Doctor Q&A: "What Criteria Do Surgeons Use to Choose a Heart Valve Replacement?" asks Peter Learn More.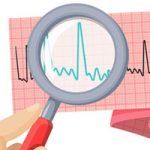 "How Do I Know When My AFib Is Gone After Heart Surgery?" asks Linda Learn More.