Guest Blog: Doug Atkins – Eight Days After Aortic Valve Replacement
By Adam Pick on March 1, 2008
Doug Atkins and his regurgitating bicuspid aortic valve appeared on my radar about three months ago. (To learn more about bicuspid valves, click here.)
I was eating sushi in Tokyo when I received an email from his wife, Heather. Like most caregivers, Heather peppered me with a series of questions about heart valve surgery. In fact, Heather ended her first email with, "Sorry for all the questions, but I am doing everything I can to keep my husband alive."
Now, three months later, Doug is returning home from the hospital with a new set of heart valves. Like me, Doug opted for the Ross Procedure operation, a special form of aortic valve replacement. I received the following email from Doug – just eight days after Dr. William Ryan operated on him. I thought you might like to read it to gain further insight to the patient experience relative to heart valve surgery.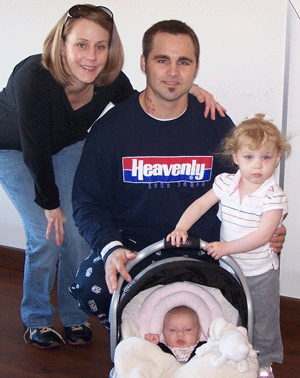 Email from Doug Atkins
Hey Adam,
My recovery is going great! I feel really good at 8 days post-op! We got home last night and are settling in. It's certainly great to be home.
I ended up choosing Dr. William Ryan at the new heart hospital in Plano, Texas (not sure if I told you or not). Doctor Ryan, the staff and the hospital was wonderful. I can't say enough about everyone there – from the docs and nurses to the janitors and room service employees.
Similar to your experience, Dr. William Ryan was able to perform the Ross Procedure without any problems. I didn't get out of surgery until around 8pm Tuesday night. I was Dr. Ryan's second case of the day.
The only complication I had was that my heart would not stay in rhythm. Plus, the heartbeat was too low. That said, Dr. Ryan's team put me on an external pacemaker for the first night, but then, as fate would have it, I had an afib that night and it put everything right back in line.
Following that, I came off the pacemaker and I didn't have to go back on it. FYI, I never knew that I was on the pacemaker, but my wife was freaking out. I was taken off of the vent tube on Wednesday morning at around 8:30am without issue.
After that, pretty much smooth sailing. I did develop a small 'rub' between my heart and my chest wall due to inflamation, but they put me on a steroid and that took care of it. I could have been discharged after 5 days, but Dr. Ryan kept me one extra day since we had to drive twelve hours back to Tennessee.
By the way, I've been using the chest protector under my clothes and it has helped alot! Thanks for sending that!
And… Thanks again for what you do and for all of your valuable information in your book. It really takes the guesswork out of the entire surgical process.
Take care and stay in touch,
Doug
Adam's Newest Blogs
Adam's Newest Posts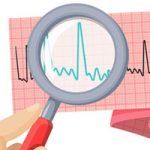 "How Do I Know When My AFib Is Gone After Heart Surgery?" asks Linda Learn More.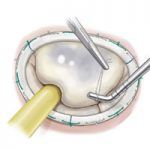 New Findings: Mitral Valve Repair Restores Normal Life Expectancy! Learn More.