True or False: After Heart Surgery, Patients Should Pre-Medicate Before Seeing The Dentist
By Adam Pick on February 16, 2008
Don't be so quick to answer "true" to the above question.
Here's why…
Until recently, it was recommended that patients with heart valve disorders receive short-term antibiotics prior to receiving dental treatment to prevent the risk of infective endocarditis (IE).
Now, however, the American Heart Association (AHA) has revised those guidelines. The AHA now suggests that many patients who have taken prophylactic antibiotics routinely in the past no longer need them.

But… Don't be so quick to answer "false" to the statement above either.
Still, there are conflicting views on whether or not to pre-medicate for patients having had heart valve replacement or heart valve repair surgeries.
As you can read, during my most recent annual check-up (following my aortic valve replacement), Dr. Vaughn Starnes suggested I continue to pre-medicate with Amoxicillin prior to seeing my dentist.
It's really no big deal. I'd rather be safe than sorry, right?
I thought you might want to know about this if you are going to need dental work and heart valve surgery in the future.
Keep on tickin!
Adam
Adam's Newest Blogs
Adam's Newest Posts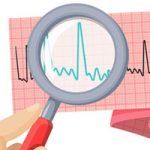 "How Do I Know When My AFib Is Gone After Heart Surgery?" asks Linda Learn More.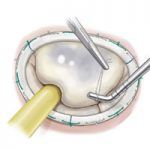 New Findings: Mitral Valve Repair Restores Normal Life Expectancy! Learn More.