Email Bag: The Biggest Challenge Of Heart Valve Surgery?
By Adam Pick on January 3, 2007
I recently received an email that asked, "Adam, what was the most challenging aspect of your heart valve surgery?"
It's a really good question – one that I do not answer quickly given the ups, downs, ups and downs of dealing with heart valve surgery.
However, I would say the hardest part of heart valve surgery was the recovery. It's unfortunate but I found that the health care specialists failed to properly manage my expectations following my aortic valve replacement.
I was in the hospital for five days. Then, I was discharged. There was very little guidance as to what to do and what not to do. I did receive a 15-page handout but the only pre-planned events were a follow-up appointment with my cardiologist (2 weeks) and my surgeon (3 weeks). It was quite troubling. Besides that, there was no structure to my recovery. Ultimately, this led to several challenges in my recovery – pain medication dependency, cardiac depression, etc.
That was not fun.
Ultimately, my family and I took it upon ourselves to advance my recovery in the seventh week post-operation. We learned a number of post-operative strategies to enhance the recovery process.
To be honest, that is the key reason, I wrote my book. The patient needs to know what might happen at each phase of the operation. Personally, I felt like I was 'left out in the cold' following my aortic valve replacement.
I do not want you or anyone you know to have that experience.
The physical discomfort was one thing but the mental discomfort was completely unexpected and quite dislocating.
I believe a lot of those challenges could have been avoided had my cardiologist and surgeon structured my recovery a little bit better.
I hope that helps!
If you have any questions, please email me.
Keep on tickin!
Adam
Adam's Newest Blogs
Adam's Newest Posts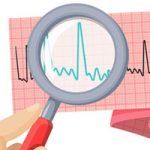 "How Do I Know When My AFib Is Gone After Heart Surgery?" asks Linda Learn More.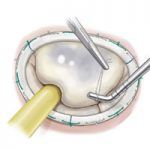 New Findings: Mitral Valve Repair Restores Normal Life Expectancy! Learn More.