Georgia Heart Institute Joins Our Community!
Written By: Adam Pick, Patient Advocate, Author & Website Founder
Published: June 13, 2023
I am very excited to announce that Georgia Heart Institute in Gainesville, Georgia just became the newest sponsor of HeartValveSurgery.com!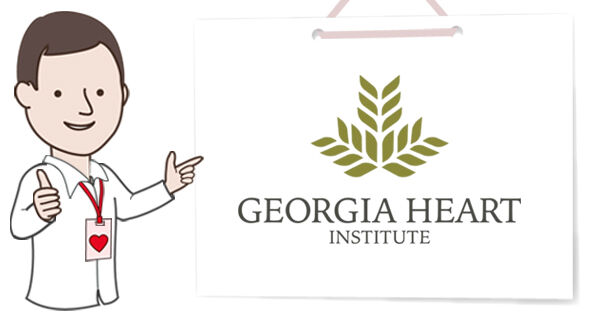 As the comprehensive heart and vascular program of Northeast Georgia Health System, Georgia Heart Institute focuses on providing patients the most successful outcomes through the least invasive option. Dr. T. Sloane Guy specializes in robotic mitral valve repair and serves as the Director of Minimally-Invasive and Robotic Cardiac Surgery.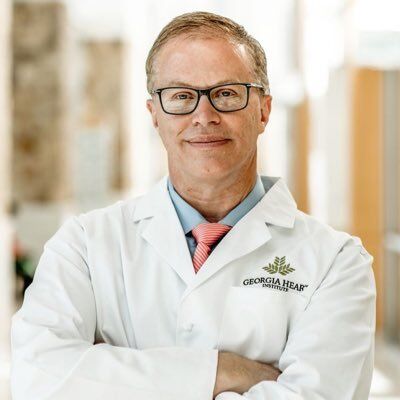 Dr. T. Sloane Guy, Director of Minimally-Invasive and Robotic Cardiac Surgery
"Georgia Heart Institute is excited to support the educational initiatives and patient community at HeartValveSurgery.com," states Dr. Guy. "We believe the patient advocacy initiatives at HeartValveSurgery.com are critical for the empowerment of heart valve disease patients."


A Leader in Safe, Minimally-Invasive Therapy
With a collaborative "Heart Team" approach that leverages multi-disciplinary skills of cardiac surgeons, interventional cardiologists, imagining specialists, anesthesiologists and patient navigators, Georgia Heart Institute performs heart valve repair and replacement procedures on each of the aortic, mitral, tricuspid and pulmonary valves.
In addition to performing traditional open-heart surgery, Georgia Heart Institute specializes in minimally-invasive procedures using robot-assisted operations and non-invasive transcatheter approaches including transcatheter aortic valve replacement (TAVR) and the MitraClip.
"Our patient priorities are safety, durability and the use of minimally-invasive techniques that help patients recover quickly," states Dr. Guy.  "To accomplish these priorities, we perform advanced robot-assisted therapies for valvular conditions including mitral regurgitation."


Focused on Structural Heart Disease
To provide the highest level of patient-centered care, Georgia Heart Institute combines unparalleled expertise with groundbreaking techniques and state-of-the-art facilities to create the region's leading Structural Heart Center.  Structural heart disease affects the heart valves, the heart wall and/or the heart muscle. These conditions can be present at birth (congenital), or they can develop later in life because of wear and tear.
To treat structural heart diseases, which include heart valve disease, atrial fibrillation, aortic aneurysms, hypertrophic cardiomyopathy and coronary artery disease, Georgia Heart Institute provides patient-centered care using traditional, minimally-invasive and transcatheter therapies.


Georgia Heart Institute Launches Heart Valve Microsite!
To help educate patients at HeartValveSurgery.com about Georgia Heart Institute and its approach to all forms of surgical and interventional valve therapies, we just launched a new Georgia Heart Institute microsite at this link.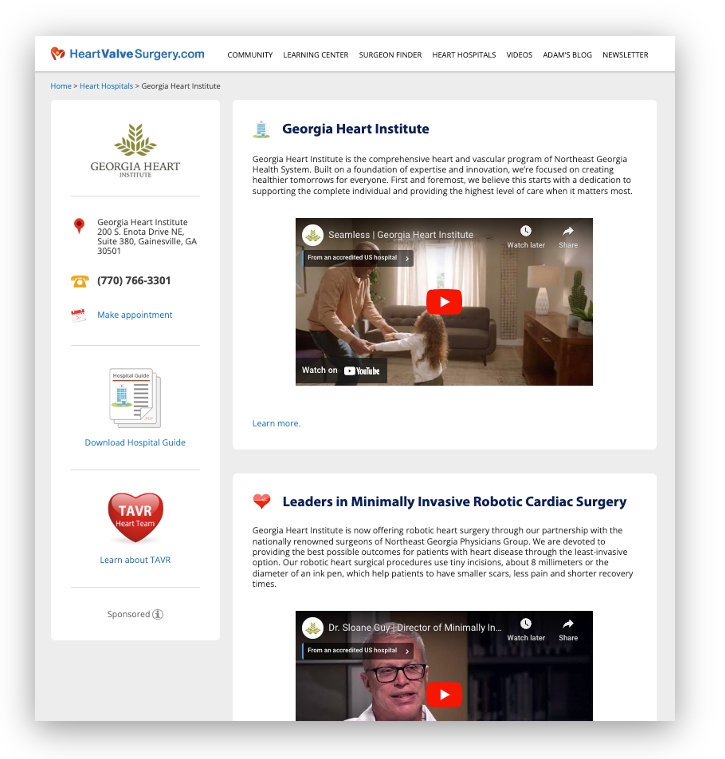 Thanks to Georgia Heart Institute!
On behalf of our patient community, many thanks to Georgia Heart Institute for supporting this website, our community and our educational initiatives!
Keep on tickin!
Adam
Adam's Newest Blogs
Adam's Newest Posts