WakeMed Heart & Vascular Joins Our Community!
Written By: Adam Pick, Patient Advocate, Author & Website Founder
Published: November 15, 2022
I am very excited to announce that WakeMed Heart & Vascular in Raleigh, North Carolina, just became the newest heart valve surgery center to join us at HeartValveSurgery.com.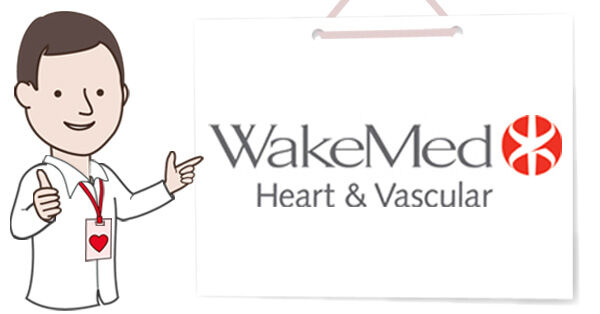 For decades, WakeMed Heart & Vascular has been a leader in cardiovascular surgical care – well-known for its compassionate, personalized care matched with a relentless focus on quality and exceptional outcomes.
Specific to heart valve disease, WakeMed Heart & Vascular has developed innovative and minimally-invasive techniques to treat all forms of valvular defects and related cardiac conditions such as atrial fibrillation, coronary artery disease and aortic aneurysms.
"We're excited to join forces with the HeartValveSurgery.com community," states Dr. Judson Williams, a leading cardiac surgeon at WakeMed and executive medical director of WakeMed Heart & Vascular. "Together, we can really help educate and empower patients with heart valve disease."


Superior Patient Outcomes with ERAS Cardiac
Dr. Williams was responsible for introducing the first Enhanced Recovery After Cardiac Surgery (ERAS Cardiac) program at WakeMed Heart & Vascular. ERAS Cardiac is an evidence-based, interdisciplinary process for helping patients recover from heart surgery. Watch this video to learn more about ERAS Cardiac.

A "Heart Team" Approach to Valvular Disease
WakeMed Heart & Vascular brings together experts in cardiology and cardiovascular, thoracic, and vascular surgery who are dedicated to delivering the highest level of cardiovascular care to patients.
Leading physicians on the WakeMed Heart & Vascular repair and replacement team include Dr. Bryon Boulton, Dr. Trevor Upham, Dr. Frances Wood and Dr. Brian Go. With a sub-specialized team approach to valvular disease, WakeMed Heart & Vascular offers its patients a broad spectrum of traditional and minimally-invasive procedures including robot-assisted surgery, transcatheter aortic valve replacement (TAVR) and more.
WakeMed Heart & Vascular Microsite Launches!
To help educate patients at HeartValveSurgery.com about WakeMed Heart & Vascular, we just launched a new WakeMed Heart & Vascular microsite at this link to highlight their approach to all forms of surgical and interventional valve therapies available.
Many Thanks WakeMed Heart & Vascular!
On behalf of our patient and caregiver community, many thanks to WakeMed Heart & Vascular for supporting this website, our community and our educational initiatives!
Keep on tickin!
Adam
Adam's Newest Blogs
Adam's Newest Posts