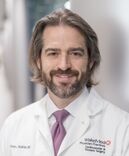 Dr. Bryon Boulton
Dr. Bryon Boulton

Heart Surgeon

WakeMed Raleigh Campus
3000 New Bern Avenue, Suite 1100
Raleigh, NC 27610
About Dr. Bryon Boulton,
Heart
Valve

Surgeon

Hello! My name is Dr. Bryon Boulton and I am a cardiac surgeon having graduated from University of Cincinnati College of Medicine in 2002. To date, I have performed approximately 5,000 cardiac surgeries, of which 3,500 involved heart valve procedures. I regularly perform surgery at WakeMed Raleigh Campus. Read more...
4 Patient Reviews for
Dr. Boulton
"Dr. Boulton was very informative, extremely knowledgeable, calm, reassuring, very experienced and was always available to answer any questions. My surgery was a huge success. My recovery went better than expected. I would highly recommend him. He is the best in his field."
-- Christy Dixon, Mitral Valve, Valve Repair, 12/14/2020

"Dr. Boulton removed my vegetated prosthetic aortic valve that was blood culture negative and later believed to have been caused by getting scratched by a Cat "Bartonella". The valve was quite infected along with the area around the valve.
If it wasn't for Dr. Boulton's creativity and endurance "8 hour surgery", I would not be here today.
He has excellent bedside manners, very positive, post-operation with me that really helped. I'm doing great and would recommend him to friends and family."
-- James luihn, Aortic Valve, Valve Replacement, 04/16/2018

> See 2 more patient testimonials
My Specialities &
Clinical Interests
My heart surgery specialties include:
Minimally invasive heart valve surgery
Complex heart valve repair and replacement
Aortic aneurysm and atrial fibrillation surgery
In addition, I have research and clinical interests specific to:
Heart valve surgery clinical trials
Global health: Development of cardiac surgical programs in Kenya that has matured into first fully accredited fellowship program training program in the College of Surgeons in East, Central and Southern Africa (COSECA).
New medical device innovations
Education, Training & Certificates
Dr. Bryon Boulton, heart surgeon, graduated from University of Cincinnati College of Medicine in 2002.
After medical school, Dr. Boulton completed a General Surgery Residency and General Surgery Research Fellowship at the University of Cincinatti. Then, Dr. Boulton completed a Cardiothoracic Surgery Fellowship in 2012. Dr. Boulton is board-certified by the American Board of Surgery and the American Board of Thoracic Surgery.
Throughout his career, Dr. Boulton has received many awards, certificate and acknowledgments including:
- Medtronic, Consultant for device design, 2022 - Tied for #1 in the nation for CABG mortality (cms.gov), 2021 - IBM Watson US Top 50 for Heart and Vascular, 2020, 2021 - COSECSA Cardiothoracic Surgery Oral Board examiner, 2021 - COSECSA Cardiothoracic Surgery Written Board, Writing Committee, 2020, 2021 - Adjunct Faculty, Department of Global Health, University of Wisconsin - PAACS Cardiothoracic Surgical Governance Council, 2018- present - Edwards Lifesciences, TAVR Proctor, 2015-2019 - AtriCure, Surgical Proctor, 2014-present - PRC Excellence in Healthcare Award – multiple years - WakeMed Petal Award – multiple years - Leadership Council (Board of Directors) Church of the Apostles, 2017-present - Triangle Business Journal – 40 under 40 Award, 2015 - Society of Thoracic Surgeons – Looking to the Future Scholarship, 2008 - American College of Surgeons - Resident Research Award, 2006 - Cincinnati Surgical Society - Resident Research Award, 2006 - Ruth L Kirschstein National Research Service Award Fellow, 2004-2006 - Traveling Medical Student Award, University of Cincinnati COM, 1999 - Miami University Undergraduate Research Scholarship Award, 1994 - Cook Communications Scholar, 1994-1997 - Ohio House of Representatives Honorary Citizen for Community Service, 1993
Schedule Appointment

with Dr. Bryon Boulton, MD

To schedule an appointment with Dr. Boulton, you can:
Call

(919) 249-5405

right now
Request an appointment by clicking here.
The office of Dr. Boulton is located at 3000 New Bern Avenue, Suite 1100, Raleigh, NC 27610. To get driving directions to this office, please click the map below.
> Click for driving directions to Dr. Boulton's office.
News & Online References Featuring Dr. Bryon Boulton
Here is the latest news featuring Dr. Bryon Boulton:
Page last updated: November 15, 2022