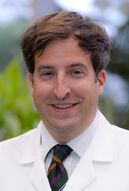 Dr. Trevor Upham
Dr. Trevor Upham

Heart Surgeon

WakeMed Raleigh Campus
3000 New Bern Avenue, Suite 1100
Raleigh, NC 27610
About Dr. Trevor Upham,
Heart
Valve

Surgeon

Hello! My name is Dr. Trevor Upham and I am a cardiac surgeon having graduated from Georgetown University School of Medicine in 2008. To date, I have performed approximately 1,000 cardiac surgeries, of which hundreds involved heart valve procedures. I regularly perform surgery at hospitals including WakeMed Raleigh Campus and WakeMed Cary Hospital. Read more...
2 Patient Reviews for
Dr. Upham
"I couldn't have found a better or more personal surgeon. He answered all questions and elevated my fears. I trusted him from my first appointment. "
-- Jayne Sanderson , Aortic Valve, Valve Replacement, 09/10/2022

"I had a mitral valve repair with Dr. Upham. I could not have asked for a more caring and professional team to lead me through this experience. My surgery was a success from beginning to end. Dr. Upham took the time to explain every aspect of my surgery in depth with me before hand. He even sent me for a heart cath to make sure I had no blockages, which let me know he was very concerned with my health and well-being, not just a quick in-and-out. If I had to have the surgery again, he certainly will be my first choice."
-- Bobby Pleasant, Mitral Valve, Valve Repair, 04/27/2022

My Specialities &
Clinical Interests
My heart surgery specialties include:
Minimally invasive and conventional aortic valve surgery
Conventional mitral valve repair and replacement
Coronary artery bypass surgery
In addition, I have research and clinical interests specific to:
Cardiothoracic Surgical Trials Network (CTSN) research studies
Thoracic Endovascular Aneurysm Repair (TEVAR)
Education, Training & Certificates
Dr. Trevor Upham, heart surgeon, graduated from Georgetown University School of Medicine in 2008.
After medical school, Dr. Upham completed a General Surgery Residency at Georgetown University Hospital in 2015. Next, Dr. Upham completed a Thoracic Surgery Residency at University of California, San Diego, in 2017.
Dr. Upham is board certified by the American Board of Thoracic Surgery. During his career, Dr. Upham has received several acknowledgements and awards including:
* Medstar All-Star for Patient Accolades, Georgetown University Hospital, November 2009
* String of Pearls Nominee for Medical Student Teaching, Georgetown University Hospital, April 2010
* Oscar for Best Resident Video Presentation, European Society of Thoracic Surgery, June 2015
* Petals Nominee, WakeMed Nursing, 2019
* PRC Excellence in Healthcare, WakeMed Health and Hospitals, 2020 and 2021
Schedule Appointment

with Dr. Trevor Upham, MD

To schedule an appointment with Dr. Upham, you can:
Call

(919) 525-3435

right now
Request an appointment by clicking here.
The office of Dr. Upham is located at 3000 New Bern Avenue, Suite 1100, Raleigh, NC 27610. To get driving directions to this office, please click the map below.
> Click for driving directions to Dr. Upham's office.
News & Online References Featuring Dr. Trevor Upham
Here is the latest news featuring Dr. Trevor Upham:
Page last updated: February 7, 2023