Baptist Health Louisville Joins Our Community!
Written By: Adam Pick, Patient Advocate, Author & Website Founder
Published: September 6, 2022
I am very excited to announce that Baptist Health Louisville just became the newest sponsor of HeartValveSurgery.com.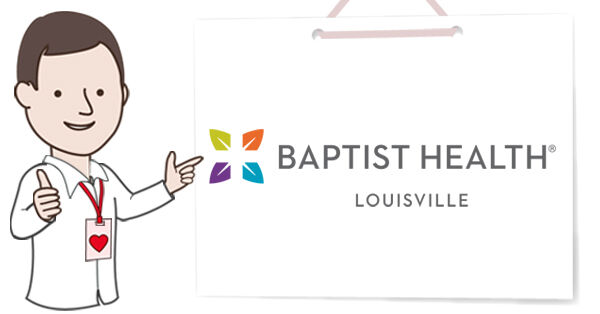 Each year, Baptist Health Louisville performs over 1,000 adult cardiac surgeries while providing patients excellent quality outcomes and outstanding patient experiences.  The Society of Thoracic Surgeons has awarded Baptist Health Louisville the highest rankings in four unique categories of cardiac care.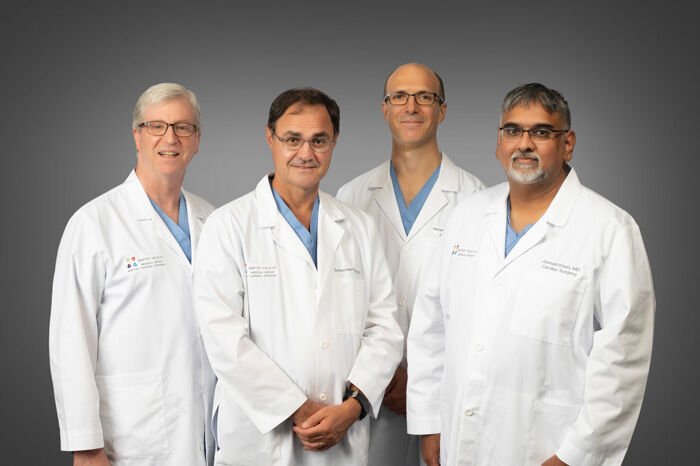 Baptist Cardiac Surgery Team: Dr. Samuel Pollock, Dr. Sebastian Pagni,
Dr. Mariano Camporrontondo and Dr. Ahmad Khan
Specific to heart valve therapy, Baptist Health Louisville offers patients a broad range of treatment options for stand-alone valvular defects and complex multi-valve disease.  The Baptist Cardiac Surgery also treats related cardiac conditions including atrial fibrillation, aortic aneurysms and coronary artery disease.
Early Adoption of Minimally-Invasive & Transcatheter Valve Therapy
Baptist Health Louisville has been an early adopter of minimally-invasive approaches for heart valve repair and heart valve replacement treatments.
Dr. Samuel Pollock, a leading cardiac surgeon at Baptist Health Louisville who has performed over 12,000 cardiac procedures, states, "Our philosophy is to provide low impact surgery by performing a significant percentage of less invasive cardiac procedures with low length hospital stays, low transfusion rates and enhanced patient satisfaction."
Watch this video with Dr. Sebastian Pagni, a cardiac surgeon at Baptist Health Louisville who has performed over 6,500 cardiac procedures, to learn about minimally-invasive procedures offered at Baptist Health Louisville.
Broad Spectrum of Surgical Options for Heart Valve Patients
With a combined experience of over 70 years, the cardiac surgeon team at Baptist Health Louisville provides patients a broad spectrum of treatment options to achieve optimal outcomes given the patient's personal goals and the lifetime management of heart disease.
Baptist Health Louisville performs percutaneous procedures such as transcatheter aortic valve replacement (TAVR), the MitraClip, conversion procedures for atrial fibrillation, and thoracic endovascular aortic repair (TEVAR). Baptist Health Louisville also has an interest and vast experience in mitral valve repair, valve sparing aortic root replacements, homografts, the Ross procedure and complex re-operations.
Baptist Health Louisville Microsite Launches at HeartValveSurgery.com
To help educate patients at HeartValveSurgery.com about Baptist Health Louisville and its approach to all forms of surgical and interventional valve therapies, we just launched a new Baptist Health Louisville microsite at this link.
Many Thanks Baptist Health Louisville!
On behalf of our patient and caregiver community, many thanks to Baptist Health Louisville for supporting this website, our community and our educational initiatives!
Keep on tickin!
Adam
Adam's Newest Blogs
Adam's Newest Posts