Yoga Enthusiast, Jean Frank, Is Our 1st Low-Risk TAVR Patient Success Story!
By Adam Pick on May 16, 2019
With all the great results coming out about the low-risk TAVR clinical trials, I am very excited to share the patient success story of Jean Frank.
Jean, who is from Island Lake, Illinois, suffered from severe aortic stenosis symptoms including shortness of breath and fatigue.  As her aortic stenosis progressed, Jean often became dizzy.  Ultimately, Jean could no longer enjoy yoga because her valve had calcified.  Then, Jean heard about the low-risk TAVR clinical trial conducted by Dr. Charles Davidson and Dr. Chris Malaisrie at Northwestern Medicine in Chicago, Illinois, a sponsor of HeartValveSurgey.com.
This is Jean's story…
There are so many interesting points about Jean's story:
Jean suffered from aortic stenosis which resulted from a bicuspid aortic valve, a malformed two-leaflet valve.  Typically, transcatheter aortic valve replacement (TAVR) devices are used for stenotic valves that have three leaflets.  It's great to learn that TAVR is now being used for bicuspid valves when appropriate.
As Dr. Davidson emphasizes… It's very important for all patients, including asymptomatic patients, to regularly monitor their aortic valves considering the dangers of aortic stenosis.  Research suggests that up to 50% of severe aortic stenosis patients who experience symptoms can die within two years without treatment. Yikes!
According to Dr. Malaisrie, TAVR is non-invasive (with no incision to the patient's sternum or ribs) and has become a "standard therapy" for select aortic stenosis patients.  Currently, TAVR devices have FDA approvals for intermediate, high-risk and inoperable patients.  There is widespread hope that TAVR will be FDA-approved for low-risk patients in the near future.
Jean had her TAVR procedure on a Wednesday and was home on Friday… Just 2 days later!!!
Reflecting on her journey, Jean joyfully stated, "I had heart surgery.  It was too easy!"
I am so glad that Jean is doing well after her TAVR.  I was also happy to hear that Jean is back in her yoga classes and she is now planning on becoming a yoga instructor. Go Jean! Go!
On behalf of Jean, many thanks to Dr. Davidson, Dr. Malaisrie and the entire Northwestern Medicine team for taking such great care of Jean and for advancing heart valve therapy!
To learn more, here are helpful links:
Keep on tickin Jean!
Adam
P.S. For the hearing impaired members of our community, a transcript of Jean's video is provided below:
Jean Frank: My name is Jean Frank. I live in Island Lake, Illinois. I started to be symptomatic, the breathing was hard. I didn't know that all the years that I couldn't walk and talk was a symptom. I was very passionate about yoga and it was getting more difficult to do the yoga because there was dizziness every now and then. I was diagnosed with aortic stenosis and later found out that I had a bicuspid aortic valve.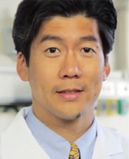 Dr. Chris Malaisrie
Dr. Chris Malaisrie: Ms. Frank was diagnosed with aortic stenosis. This is a common condition amongst elderly patients, in particular with patients with bicuspid aortic valve. By the time she was 60 years old, the valve had become very calcified, too tight, and obstructing blood flow out of her heart to the rest of her body. Most people have a three-leaflet aortic valve that opens and closes. For patients with bicuspid aortic valve, they only have two leaflets, and these lead to a host of problems, most common is aortic stenosis.
Jean Frank: The stenosis was getting worse. Jean was sent me to see Dr. Davidson, and at that point it was determined that we needed to do something.
Dr. Charles Davidson: Many patients with aortic valve disease like Ms. Frank can be undiagnosed or have no symptoms until the disease becomes severe. Our population is aging; more patients are developing aortic stenosis as they age. We don't understand completely why aortic stenosis develops in a normal valve, but we are seeing an increased frequency. We know the risk of aortic stenosis with symptoms is actually very high for death. Approximately half the patients will die within two years, if the aortic stenosis is not treated with a valve replacement. Medications are ineffective in altering the natural history of aortic stenosis.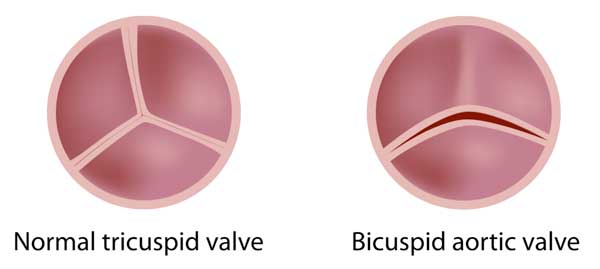 Dr. Chris Malaisrie: Traditional therapy for aortic stenosis is surgical aortic valve replacement. What many people don't realize is that transcatheter aortic valve replacement, or TAVR for short, has also become a standard therapy for patients with aortic stenosis. During this procedure, the aortic valve is replaced with a valve that can be delivered remotely through the groin. It is different from surgical aortic valve replacement in that the native diseased valve is left in place and a new valve is placed on top of it, functionally replacing the valve. Because the procedure does not require cardiopulmonary bypass, and the valve can be delivered remotely through the groin, rather than through a chest incision, patients can expect a very quick recovery after the procedure.
Ms. Frank was an excellent candidate for TAVR. Currently, TAVR is indicated for intermediate and high risk patients. For her particular case, she was a low-risk case and with trials that are examining newer generation TAVR valves in low-risk patients, she came at the right time, the right place.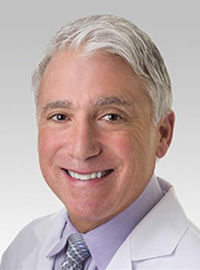 Dr. Charles Davidson
Dr. Charles Davidson: This is an exciting time for TAVR. Because we have now developed the technology in its third generation, the technique is very refined and patients are receiving now excellent outcomes. Now we've evolved to low-risk patients with excellent technology and predictable outcomes.
Jean Frank: I had the TAVR on a Wednesday and I was home on Friday. I had heart surgery, and it was too easy.
Dr. Chris Malaisrie: Ms. Frank did great after her TAVR procedure, very short hospital stay and quick recovery.
Dr. Charles Davidson: Now she's back doing everything she was before TAVR, and actually doing more things than she was a year or two prior to TAVR.
Jean Frank: The people here at Northwestern were wonderful. They were very attentive. They took care of me. They made sure I was okay. I rang that bell, they were there.
Dr. Charles Davidson: For patients considering TAVR because they've been diagnosed with aortic stenosis, they should seek a center that does a large volume of these procedures and has expertise in taking care of these patients. The heart team is the most important aspect of a great outcome.
Jean Frank: I'm definitely getting back to yoga. In fact, I have plans to become a yoga teacher.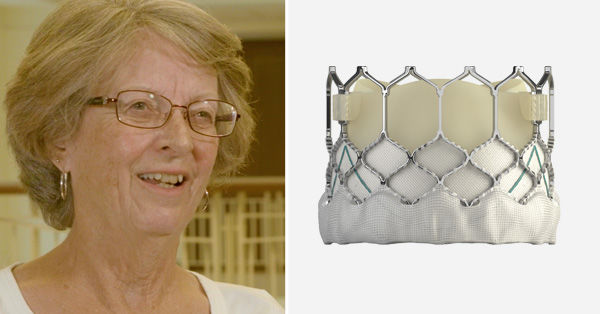 Adam's Newest Blogs
Adam's Newest Posts