"How Can Robots Advance Heart Valve Surgery?" asks Diane
By Adam Pick on May 17, 2018
This patient community is fantastic.  The questions I've received lately are wonderful and very detailed.  I know that you, or the loved one you care for, are taking patient advocacy to a new level!
As we saw in this patient success story, many patients are doing their homework specific to mitral valve repair and the various techniques used by surgeons and cardiologists used to treat mitral regurgitation.  Recently, I had a phone call with Diane.  She said, "Adam, I want to learn more about robotics for mitral valve repair?"
To educate Diane and our community, I jumped at the opportunity to connect with Dr. Vinay Badhwar, who is the Professor and Executive Chair of the Department of Cardiovascular and Thoracic Surgery at West Virginia University in Morgantown, West Virginia. Dr. Badhwar is a community favorite that has cared for our patients and supported our educational initiatives.  Here's what Dr. Badhwar shared with me:
I hope this video helped Diane (and perhaps you) learn more about the use of robots for mitral valve repair surgery.  Many thanks to Dr. Badhwar for sharing his clinical experiences and research with our patient community.
Keep on tickin!
Adam
P.S. For the hearing impaired members of our community, I have provided a written transcript of my interview with Dr. Badhwar below.
My name's Vinay Badhwar.  I'm a heart surgeon in Morgantown, West Virginia at West Virginia University at the Heart and Vascular Institute.  I've been in practice 17 years, predominantly doing complex valve surgery.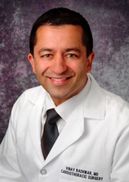 Dr. Vinay Badhwar
One of the wonderful things of our team at West Virginia Heart and Vascular Institute is that we specialize in complex valve surgery and particularly mitral valve repair. Patients presenting with mitral valve disease often have a leaky mitral valve or what's called mitral valve prolapse. The two leaflets that normally meet in the middle, one or both can be defective. The leaflet no longer meets in the middle and blood goes back into the top left chamber, into the lungs, and can cause shortness of breath and even what would otherwise be termed as congestive heart value. If the valve leak goes unchecked, people actually can die from valvular heart disease.
Mitral valve prolapse and mitral regurgitation is very common. Over 5% of the US population have mitral valve disease. Usually by the fourth decade of life, many people need the valve repaired. It can often be the only operation one ever needs for the rest of their life.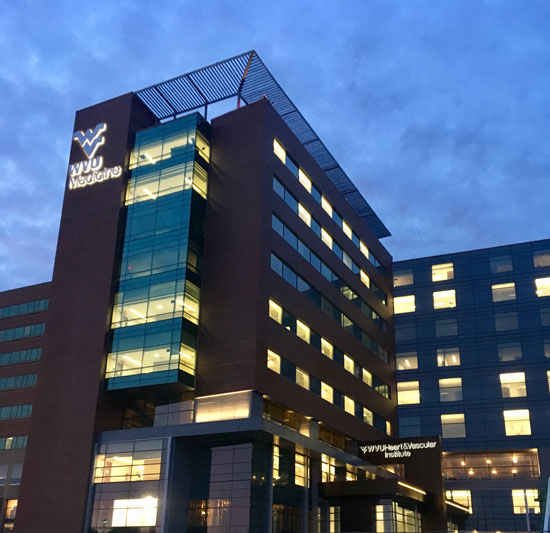 The New $200 Million West Virginia Heart & Vascular Institute
Our team here at the West Virginia Heart and Vascular Institute has a vast amount of experience with mitral valve repair of all approaches. In our center, our preferred approach robotically provides the highest level of precision to provide complex valve repair. The fact that this can be done precisely, safely, and with the lest pain possible – there's no bones that are broken. We go through the tissues in the side through a small little skin incision. And we're able to complete the valve repair equal to, if not in some cases better than, if it's done through the front.
Robotic technology allows us to be able to accelerate the amount of things we can do with the twisting of the hands. It's 360 degrees as opposed to just the clock face of one's hand. And visualization of the valve, not just on the surface of the leaflet tissue that a surgeon's eyes normally sees. We can actually go down, past the valve, into the heart itself and look at things that you would not otherwise be able to see. And that allows for a significant advancement in precision.
After robotic mitral valve repair surgery, often times people are taken off the ventilator in the operating room. Recovery time in the hospital's between three to five days. People are usually ambulatory, or walking around, usually the same night, and your recovery is really muscular because there's no bones or anything that are disturbed. Many times, people only take a Tylenol. And the recovery back to work or back to normal activity is much less than through the front. I'd want that for my family member or myself.
At the West Virginia University Heart and Vascular Institute, we have truly an outstanding team of providers, surgeons, anesthesiologists, nurses, all working together for our patients, particularly with valvular heart disease and importantly, with mitral valve disease. The American College of Cardiology, one of our heading heart societies, have established guidelines that indicates what defines a center of excellence or a reference center, and that's a valve repair rate bar of at least 90 to 95%. At the West Virginia Heart and Vascular Institute, we far exceed that bar.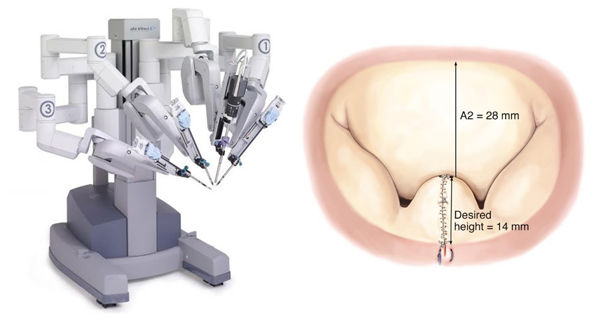 Nancy says

on May 17th, 2018 at 4:25 pm
If u have mitro value prolapse, should it be taken care sooner than later.


Nancy says

on May 17th, 2018 at 5:59 pm
If also have aphib, does that put me at higher risk of heart attack , or stroke


Adam says

on May 17th, 2018 at 7:54 pm
That's another great question. Here is a lot of information about atrial fibrillation and heart valve disease.
https://www.heart-valve-surgery.com/atrial-fibrillation/
Basically, AFib on its own can increase the stroke risk by 5 times according to the American Heart Association.
Have you had any procedures yet to treat your AFib? Or, just medications?


Nancy says

on May 18th, 2018 at 7:25 am
Neither, medication can't take drops my blood pressure too low. It's already low on its on.

Adam's Newest Blogs
Adam's Newest Posts