Dr. Vinay Badhwar
Dr. Vinay Badhwar

Heart Surgeon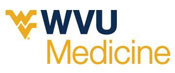 West Virginia University Heart & Vascular Institute
1 Medical Center Drive
Morgantown, WV 26506
About Dr. Vinay Badhwar,
Heart
Valve

Surgeon

Hello! My name is Dr. Vinay Badhwar and I am a cardiac surgeon having graduated from University of Ottawa in 1993. To date, I have performed approximately 5,000 cardiac surgeries, of which 3,000 involved heart valve procedures. I regularly perform surgery at West Virginia University Heart & Vascular Institute. Read more...
11 Patient Reviews for
Dr. Badhwar
"My daughter underwent robotic surgery to repair her mitral valve. Today, one year later, she has recovered beautifully. Thanks to the expertise of Dr. Badhwar and a lot of prayers."
-- Antoinette Vitullo, Mitral Valve, Robotic Surgery, 06/23/2020

"I have known Dr. Badhwar since meeting him at UPMC, Pittsburgh approximately 10 years ago. We were never sure if we would see each other again once he departed from UPMC. Fast forward to 2020. My leaky mitral valve became severe and I had no doubt who I would choose to do my surgery. I was so fortunate to learn Dr. Badhwar was only a short distance away in Morgantown, WV at WVU. I had robotic assisted mitral valve repair and had a 7 day hospital stay which included walking many steps! I was back to my yoga, biking and walking routines within a month. Incidentally, I had referred my dear friend's father to Dr. Badhwar for heart surgery years ago. Angelo is now 92 years old and living well! Incidentally, by reading this site, I learned my salsa dance teacher also had surgery (the same type as myself) by Dr. Badhwar! What a small world it is. I love Dr. Badhwar's calm demeanor and willingness to talk to you in detail about your condition and the procedure you will have."
-- Victoria Baker, Mitral Valve, Valve Repair, Robotic Surgery, 06/18/2020

> See 9 more patient testimonials
My Specialities &
Clinical Interests
My heart surgery specialties include:
Complex and robotic mitral valve repair
Minimally invasive aortic valve replacement
Cox-Maze procedure for atrial fibrillation
In addition, I have research and clinical interests specific to:
Optimal quality outcomes in cardiac surgery
Early minimally invasive intervention for mitral valve disease
Atrial fibrillation
Education, Training & Certificates
Dr. Vinay Badhwar, heart surgeon, graduated from University of Ottawa in 1993.
Dr. Badhwar is a certified fellow of the American Board of Surgery, the American College of Cardiology and the Royal College of Physicians and Surgeons.
He is a member of the American Association for Thoracic Surgery, the Society of Thoracic Surgeons, the American College of Cardiology, the European Society for Cardio-Thoracic Surgery and the International Society for Minimally Invasive Cardiac Surgery.
Dr. Badhwar was awarded the Enriquez Lopez Innovative Humanitarian Award in 2006 for his progressive reconstructive heart surgery techniques in Tampa, FL and he was named the 2010 Orlando Healthcare Hero by the Orlando Business Journal. In 2010, he was named as an American Top Doctor as well as America's Most Compassionate Doctor by the National Patient's Choice Award.
During his time at the University of Pennsylvania Medical Center, Dr. Badhwar received the Faculty of the Year Award by the Department of Cardiothoracic Surgery of the University of Pittsburgh Medical School in 2012 and 2013 for his leadership in education.
In 2016, Dr. Badhwar was recruited to become the executive chair of the newly formed WVU Heart & Vascular Institute which will be headquartered in a new $200 million, 10-story tower scheduled to open in 2017 on WVU Medicine's main campus.
For his research in mitral valve surgery, Dr. Badhwar was honored by the Society of Thoracic Surgeons by receiving the prestigious 2012 J. Maxwell Chamberlain Award for the nation's best research paper in adult cardiac surgery.
Dr. Badhwar completed his Surgical Residency at McGill University in 1998 and his Cardiothoracic Fellowship at the University of Ottawa in 2000.
Schedule Appointment

with Dr. Vinay Badhwar, MD

To schedule an appointment with Dr. Badhwar, you can:
Call

(888) 625-3189

right now
Request an appointment by clicking here.
The office of Dr. Badhwar is located at 1 Medical Center Drive, Morgantown, WV 26506. To get driving directions to this office, please click the map below.
> Click for driving directions to Dr. Badhwar's office.
News & Online References Featuring Dr. Vinay Badhwar
Here is the latest news featuring Dr. Vinay Badhwar:
Page last updated: March 1, 2023