Surgeon Q&A: "When Should The Mitral Valve Be Repaired?" asks Pamela
By Adam Pick on November 3, 2015
For our next 'Ask Me Anything' video from the Heart Valve Summit, we're going to answer a great question from Pamela. In her Facebook post, Pamela asks, "When should the mitral valve be repaired?"
To answer Pamela's question, I was very fortunate to connect with Dr. Marc Gillinov from the Cleveland Clinic. So you know, Dr. Gillinov is a valve guru having performed over 5,000 heart valve procedures during his career. Dr. Gillinov is also the co-author of Heart 411. And, Dr. Gillinov has successfully treated over 100 patients from our community! 🙂
Here are the highlights from my conversation with Dr. Gillinov:
Many thanks to Pamela for her question! And, a special thanks to Dr. Marc Gillinov for sharing his clinical experiences and research with our patient and caregiver community.
Keep on tickin!
Adam
P.S. For the hearing impaired members of our community, I have posted a written transcript of my video with  Dr. Gillinov below.
Adam: Hi everybody, it's Adam with heartvalvesurgery.com. We're back at the Heart Valve Summit with Dr. Marc Gillinov from the Cleveland Clinic and we're answering your questions that were submitted at our Facebook page. This question, Dr. Gillinov, comes in from Pamela Howard and she asks when do mitral valves need to be repaired?
Dr. Marc Gillinov: Pamela that is a great question. The answer is this: if you have a big leak – what we call severe regurgitation, get it fixed now. The rational for that is simple, early repair is best. Because the valve is broken, it's not going to fix itself and eventually, it's going to cause heart damage. Keep point here. If you have a valve that leaks a lot – severe mitral regurgitation – get it fixed soon. No benefit to waiting and some risk to wait.
Adam:  Dr. Gillinov, as always, thanks for your great care of the patients in our community, and thanks for all your support of our community at heartvalvesurgery.com. Thank you.
Dr. Marc Gillinov: My pleasure.
Adam's Newest Blogs
Adam's Newest Posts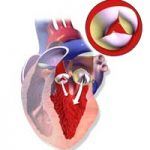 Surgeon Q&A: What Should Patients Know About Aortic Regurgitation? Learn More.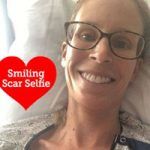 Sara Educates & Inspires 38,443 People About Heart Valve Surgery! Learn More.