Technology Update: Feasibility Study Begins for Transcatheter Mitral Valve Replacement!
By Adam Pick on June 30, 2015
It feels like there is an explosion of new technologies coming out to treat heart valve disease. As of late, we've talked about transcatheter aortic valve replacement devices (TAVR) and transcatheter mitral valve repair devices. But, what about about transcatheter mitral valve replacement?
Well… I recently learned that Dr. Robert Saeid Farivar and his team has successfully implanted a transcatheter mitral valve replacement using a next-generation device developed by Tendyne.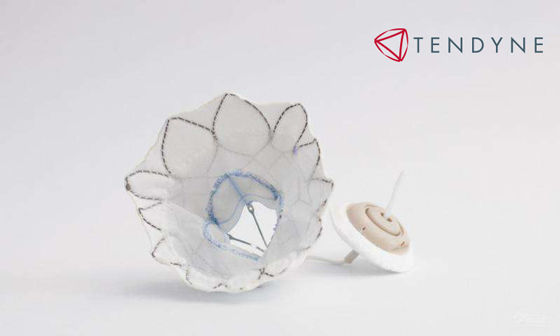 Transcatheter Mitral Valve Replacement by Tendyne
To learn more about transcatheter mitral valve replacement therapy, I was very fortunate to connect with Dr. Farivar. (So you know, Dr. Farivar has successfully treated many patients from our community — including Tammi Gunwall and Julie McDonald-Lundgren.)
Here are the highlights from my exchange with Dr. Farivar:
1. What is transcatheter mitral valve replacement? What are the advantages for the patient?
Transcatheter mitral valve replacement is a new technology that is in the feasibility stage of evaluation around the world. It allows replacement of the mitral valve without the use of cardiopulmonary bypass (CPB), similar to TAVR. It is a mitral valve replacement, rather than a mitral valve repair. The big advantage is the lack of CPB, and a smaller incision. It can currently be done through a transapical approach, also similar to TAVR.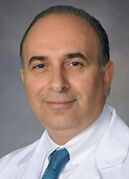 Dr. Robert Saeid Farivar
In this way, there should be a shorter length of stay and it should be less invasive for the patient. Additionally, sicker patients who may not be traditional surgical candidates may be candidates for mitral valve replacement using a catheter.
2. What types of mitral valve disease does it treat?
Since it is a replacement, it can treat both functional (FMR) and degenerative mitral valve disease (DMR). That is, it can treat pathologies that are predominantly ventricular (FMR) or valve related (DMR). We do not yet know its long term results.
If you are curious, here is an animation which illustrates how the Tendyne device is implanted. So you know, there is no sound in this animation.
3. Which patient segments will benefit from transcatheter mitral valve replacement?
Patients that are too sick for traditional heart surgery are good candidates, ie those that are "high risk".
4. What is the path for FDA approval of devices like the transcatheter mitral valve replacement by Tendyne? Where is it now? Where is it going? What's next?
Currently, the Tendyne device is in the feasibility stage in the United States. At Abbott, we have treated several patients with good results. We are the first center in the United States to treat patients with this new technology. The first patient was treated in April 2015. It is done with a heart team approach with cardiologists and cardiac surgeons.
After feasibility is demonstrated, a larger trial will demonstrate efficacy.
5. What else should patients know about transcatheter mitral valve replacement therapy?
Patients should know that this is a cutting edge technology in its infancy. Stay tuned!
I hope this helped you learn about this exciting new technology currently in a feasibility study for the high risk patient segment. Many thanks to Dr. Farivar for taking the time to share his clinical experiences and research with our community!
Keep on tickin!
Adam
Adam's Newest Blogs
Adam's Newest Posts