When You Can't Be There: Tips for Providing Long Distance Care & Support
By Adam Pick on December 17, 2013
After an initial hospital stay, the recovery from heart valve surgery varies. If you have a close friend or relative who's undergoing surgery, you want to be there to support him or her. But, in some cases, distance makes being by a person's hospital bed impossible. While you might not be able to be right there for someone, you can still take care of him. The National Institute on Aging estimates there are about 7 million long distance caregivers in the country — you're not alone.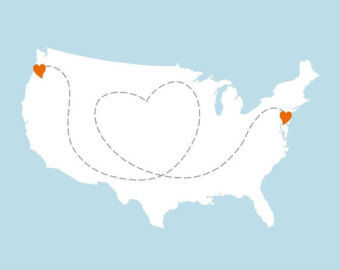 Take Care of the Day-to-Day Concerns
You can't walk your friend's dogs yourself or make her meals after her surgery. But, you can arrange for meal delivery or hire a dog walker in the area. Look for a meal delivery service that can cater its meals to your loved one's needs.
Most patients can eat a normal diet after heart valve surgery, for example, but might need to keep an eye on sodium intake. Before you hire a delivery service, ask if they can handle dietary restrictions. Check with your friend to find out if he or she has any other specific restrictions. You might also check out online reviews of the service, since you won't be able to sample the food yourself before choosing one company over another.
Other daily concerns you can take care of from a distance include:
Hiring a housekeeper to tidy up the home
Getting the patient a laundry service
Scheduling landscaping
Arranging for grocery delivery
A resource such as Angie's List will help you find reliable companies to work with long-distance.
Send Good Thoughts
You might not be there to give your friend a hug as he or she wakes up after surgery, but you can let them know that they are in your thoughts by sending along a few get well baskets. You aren't limited to sending a bunch of flowers — options include a bunch of balloons or sweet treats, too. You can also send your loved one materials to keep her entertained as she rests and recovers. Get her a subscription to a streaming service, so that she can catch up on her favorite shows, or send her a copy of the latest popular book.
Use Technology to Check In
Technology erases the distance between people. You might not be able to drive down to see your loved one in the weeks after her surgery. But, you can see her face to face through the magic of Skype or a Google Hangout. Schedule a time to meet online with your loved one each week.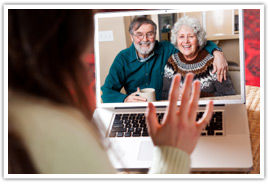 Reach Out to the Full-Time Caregiver
The person who is taking care of your loved one full time after surgery might be struggling. Providing full-time, in-person care is stressful, and that person might not be taking the time to focus on her own needs. Offer support to the other caregiver by letting her know you are there to listen to any concerns she might have. You might send the person taking care of the patient cookies or flowers to show your appreciation for her efforts, too. You can also send along a gift certificate to the movies or to a local spa, so that she can take some time for herself.
I hope these ideas help you understand the different ways you might be able to enhance a patient's recovery — even if you can't physically be there during the weeks and months following heart valve surgery. To share your tips for long-distance care and support, scroll down to leave a comment or learn from others.
Keep on tickin!
Adam
Adam's Newest Blogs
Adam's Newest Posts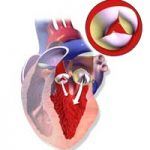 Surgeon Q&A: What Should Patients Know About Aortic Regurgitation? Learn More.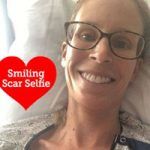 Sara Educates & Inspires 38,443 People About Heart Valve Surgery! Learn More.