Video Interview: A New Approach To Treating Bicuspid Aortic Valve Disease with Dr. Patrick McCarthy
By Adam Pick on December 3, 2012
In July, we learned that Northwestern Memorial Hospital launched the first Bicuspid Aortic Valve Program in the country.
As I was born with a bicuspid aortic valve, I was eager to learn more about this program. For that reason, I traveled to Chicago to meet with Dr. Patrick McCarthy, the Chief of Cardiac surgery at Northwestern. So you know, Dr. McCarthy is a valve surgeon guru. During his remarkable career, Dr. McCarthy has performed thousands of heart valve procedures and is one of the most recommended surgeons at our website.
For the patients and caregivers in our community who are hearing impaired, I have included a written transcript of this interview below.
Many thanks to Dr. Patrick McCarthy and his team for resourcing this bicuspid aortic valve program with dedicated resources. We really appreciate all of your efforts to help fight this disease. To learn more about Dr. McCarthy, please click here.
Keep on tickin!
Adam
P.S. Here is the transcript of my video interview with Dr. McCarthy:
Patrick McCarthy, MD:  I'm Director of the Bluhm Cardiovascular Institute here at Northwestern and I'm also the chief of cardiac surgery.
Adam: Can you tell me what kind of cardiac surgery you specialize in?
Doctor Patrick McCarthy: My practice of cardiac surgery has changed a lot over the 22 years since I finished my training. I used to do a lot of heart transplants, mechanical devices and now 90% of what I do is heart valve surgery. About half is aortic valve surgery. About half is mitral valve surgery. Just like today, many patients are very complex — needing a second or third operation and sometimes 2 or 3 valves together.
Adam:  What attracted you to valvular surgery?
Dr. Patrick McCarthy: I love valve surgery. You can really fix things. It really fundamentally is a simple mechanical problem. A valve is supposed to open like this. And, instead the valve barely opens. Then, you put in a new valve and it restores normal function.
Adam: Is aortic valve disease common among your patients?
Dr. McCarthy:  Aortic valve disease is very common. In particular, a lot of patients are born with bicuspid aortic valve disease. It's about 2% of the population. Of all the aortic valve operations, about half are patients that have a bicuspid aortic valve problem initially. And of those, about a third or half also need an aneurysm fixed at the same time.
Adam:  Could you explain what a bicuspid aortic valve is?
Doctor McCarthy:  A bicuspid aortic valve is fairly common about 2% of patients have it and it really forms in utero. There is only 2 leaflets instead of the normal three leaflets. That's where the bicuspid word comes from. In about two-thirds of patients it doesn't act up. So the patients live their lives and the valve is functioning fine. In the other group, the valve may either form stenosis — meaning it calcifies and it doesn't open — or it may leak and we call it aortic regurgitation.  That's the group of patients that may need surgery. So when a patient has a bicuspid aortic valve, we're also alert to the possibility of an aneurysm. The aorta is the big blood vessel that leaves the heart and in that group of patients the wall can be somewhat weak. It can expand. An aneurysm can have no symptoms until it does something bad — like rupture or dissect.
Adam: We understand that you recently launched a Bicuspid Aortic Valve Program at Northwestern. One of the questions I have, is this common for a cardiac center to have a bicuspid aortic valve program?
Patrick McCarthy, MD: No, this is actually a unique program in bicuspid aortic valve disease. In fact, we think that it is the first in the country that we've heard of. The objectives of the program are to really offer the whole gamut of care to patients but also research. It includes our partners over at Children's Hospital. They just moved, so they are a block and a half away from us. It involves screening family members — which is very important because it is so common in families with this. It is recommended the first-degree relatives, which would be brothers and sisters, parents or children should have screening starting with an echocardiogram. It goes through clinical care and research such as imaging 4D-MRI but also basic science like what's the pathology of the aortic valve.
Adam: Who else is working with you on this program?
Dr. Patrick M. McCarthy:  Here at Bluhm Cardiovascular Institute we really practice team sports. With the Bicuspid Aortic Valve Program, there's a team of physicians and nurses that work with this. An important first member is Colleen Clennon. Colleen is our bicuspid aortic valve nurse. Dr. Jyothy Puthumana is the cardiology medical director of it. My partner, Doctor Chris Malaisrie, is another surgeon, that is mostly involved with this. Over at the Children's Hospital, we have people such as Dr. Luciana Young. There's really many more. We put together are a very good team to help tackle this problem.
To contact Dr. McCarthy, please call (888) 531-7541.
Adam's Newest Blogs
Adam's Newest Posts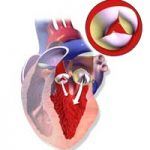 Surgeon Q&A: What Should Patients Know About Aortic Regurgitation? Learn More.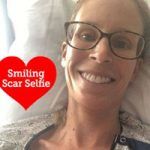 Sara Educates & Inspires 38,443 People About Heart Valve Surgery! Learn More.