Tom & Trent Connect at The Heart Hospital After Mitral Valve Repair, Maze Procedure and Seroma
By Adam Pick on June 26, 2012
It continues to amaze me how Heart Valve Journals is connecting patients online and offline.
This time, Tom Hunt and Trent Viavattene met at The Heart Hospital in Plano, Texas. The two were simultaneously admitted to The Heart Hospital last week. Trent had a mitral valve repair surgery with Dr. William Ryan.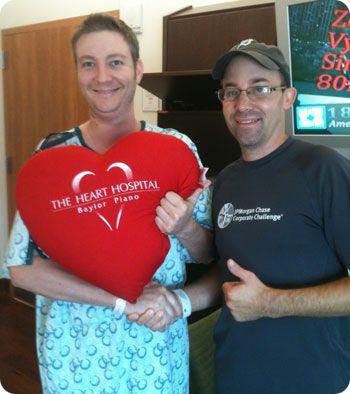 Trent & Tom at The Heart Hospital
Tom, who had a mitral valve repair and a Maze procedure with Doctor Marc Gillinov at the Cleveland Clinic last month, was admitted to The Heart Hospital due to a seroma. In his email, Tom wrote to me:
Adam – Thought you might be interested in seeing a photo from Trent and I taken Friday afternoon. Thanks again for all you do.  This meeting would obviously never have happened without your foresight and dedication to helping other heart valve patients like yourself.  Hope to one day get a chance to shake your hand!
Like many patients, Tom is looking to take advantage of his 'Second Chance' at life. He concluded his email with an incredible goal…
I hope to run my first marathon… I'm keeping the 2014 Cleveland Marathon in my sights. Cheers, Tom
All the best to Tom and Trent as they continue their recoveries from heart valve surgery!!!
Keep on tickin!
Adam
Adam's Newest Blogs
Adam's Newest Posts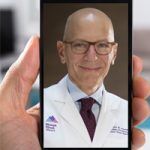 Telehealth Reform: COVID-19 Unites 180 Distinguished Physicians to Send Congress This Letter Learn More.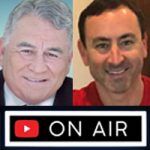 Unexpected! Hear Me Talk About Our New Patient Survey & More on "Bill Martinez Live" Learn More.