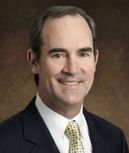 Dr. William Ryan
Dr. William Ryan

Heart Surgeon
Baylor Scott & White The Heart Hospital - Plano
4708 Alliance Blvd.
Plano, TX 75093
(888) 842-8299
About Dr. William Ryan,
Heart
Valve

Surgeon

Hello! My name is Dr. William Ryan and I am a cardiac surgeon having graduated from University of North Carolina School of Medicine in 1980. To date, I have performed approximately 7,500 cardiac surgeries, of which 4,000 involved heart valve procedures. I regularly perform surgery at hospitals including Baylor Scott & White The Heart Hospital - Plano, Medical Center of Plano, and Medical City Dallas. Read more...
49 Patient Reviews for
Dr. Ryan

"I can not praise Dr. William Ryan enough. The Heart Hospital Baylor Plano is the best."
-- John Bolling, heart valve surgery patient
"Dr. William Ryan performed minimally invasive mitral valve repair surgery on my heart in Plano Heart Hospital in Dallas, Texas on December 12, 2018. I was age 69 at the time of the surgery. In this surgery, Dr. Ryan put a ring around my severely leaking mitral valve. Dr. Ryan performed an excellent surgery on my heart. Back in Florida where I teach accounting at the University of West Florida, my cardiologists said that my severely leaking mitral valve was now fixed thanks to Dr. Ryan's surgery. Now, six months later, I feel like a new man, walking on a 15 degree inclined treadmill two miles a day and playing golf at least once a week. I owe Dr. Ryan my life. He is also very nice - his bedside manners are perfect. Dr. Ryan truly is the "Nolan Ryan of this heart surgery." I found Dr. Ryan by asking my brother, Joseph O. Lambert, MD, which doctor he would use if he had my valve problem. His quick answer was, "William Ryan at Plano Heart." I made up mind then to see Dr. Ryan, and the rest is history. When I got back home, my little daughter, Sofia, put her ear to my chest to listen to my heart. She said she could hear it beating strongly! Thank you with all my heart, Dr. Ryan! Lane (Sherwood Lane Lambert) "
-- Sherwood Lambert, Mitral Valve, Valve Repair, 12/12/2018

> See 48 more patient testimonials
My Specialities &
Clinical Interests
My heart surgery specialties include:
Minimally invasive aortic valve replacement and mitral valve repair
Aortic valve repair for bicuspid aortic valves
The Ross Procedure
In addition, I have research and clinical interests specific to:
Surgical outcomes (results) of minimally invasive valve surgery
Genetics of Bicuspid aortic valve and mitral valve disease
Longterm outcomes of the Ross Procedure
Education, Training & Certificates
Dr. William Ryan, heart surgeon, graduated from University of North Carolina School of Medicine in 1980.
Dr. Ryan completed a Surgical Residency program at the University of Texas Southwestern Medical School & Affiliated Hospitals in 1982, where he was Chief Resident. Dr. Ryan then completed a Cardiothoracic Surgery residency at Vanderbilt University Medical Center in 1984, where he was also Chief Resident.
Dr. Ryan is certified by the American Board of Surgery and the American Board of Thoracic Surgery.
During his career, Dr. Ryan has received several awards including Faculty Research Awards, David Mayberry Award, Lange Senior Award and the Mosby Academic Excellence Award.
Schedule Appointment

with Dr. William Ryan, MD

To schedule an appointment with Dr. Ryan, you can:
Call

(888) 842-8299

right now
Request an appointment by clicking here.
The office of Dr. Ryan is located at 4708 Alliance Blvd., Plano, TX 75093. To get driving directions to this office, please click the map below.
> Click for driving directions to Dr. Ryan's office.
Page last updated: January 13, 2020