Dr. Justin Schaffer
,

Heart Valve Surgeon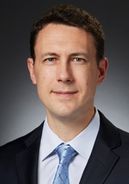 Hello! My name is Dr. Justin Schaffer and I am a cardiac surgeon having graduated from Johns Hopkins University School of Medicine in 2010. To date, I have performed approximately 1,000 cardiac surgeries, of which 500 involved heart valve procedures. I regularly perform surgery at The Heart Hospital Baylor Plano. Read more...

8 Patient Reviews for Dr. Schaffer
"Thank God Dr. Shaffer was an incredible surgeon he explained all details to make myself as well as my family in layman's terms very compassionate young surgeon I had very minimal downtime mr. Shaffer as well as his office staff always returned phone calls in regards to concerns you really turned my life around and opened up my eyes have a happy and healthy life I thank you very much I would trust him to the fullest extent"
-- Randy Rotolo, Pulmonary Valve, 08/28/2017

"Dr. Schaffer is a great Surgeon. He explained every procedure, and the reason they had to be done. He never seemed to worry about the time taken. I felt confident he was the best. Still feel the same after my surgery."
-- james Yarbrough, Pulmonary Valve, Valve Replacement, 03/31/2017

> See 6 more patient testimonials
My Specialities & Interests
Specific to heart valve surgery, you should know that I have several specialties including:
Aortic valve disease (TAVR and surgical AVR)
Mitral valve repair
Minimally invasive cardiac surgery
In addition, I have research and clinical interests specific to:
Long-term survival after cardiac surgery
Thoracic aortic aneurysm and dissections
Coronary artery disease

Education, Training & Certificates
Dr. Justin Schaffer, heart surgeon, graduated from Johns Hopkins University School of Medicine in 2010.
After medical school, Dr. Schaffer completed a Cardiothoracic Surgery Residency at Stanford University in 2016.
During his career, Dr. Schaffer has received several awards including:
* Alpha Omega Alpha (medical school honor society) * President's Award from Society of Thoracic Surgeons * Norman E. Shumway Award from Western Thoracic Surgical Association

Schedule Appointment with Dr. Schaffer
To schedule an appointment with Dr. Schaffer, you can:
Call

(888) 374-1164

right now
Request an appointment by clicking here.
The office of Dr. Schaffer is located at 4716 Alliance Blvd., Plano, TX .
To get driving directions to this office, please click the map below.
> Click for driving directions to Dr. Schaffer's office.