"Should I Go With The Robot For My Mitral Valve Repair?" Asks Doug
By Adam Pick on February 4, 2012
Doug sent me a great question about his options for mitral valve repair surgery. In his email, Doug wrote, "I have severe mitral regurgitation and I need surgery.  I'm considering two surgeons…  One surgeon uses the robot and the other surgeon does not.  Which is a better choice for me?"
To provide Doug an expert opinion, I met with Dr. Steven Bolling, the Director of the Mitral Valve Program at the University of Michigan. During our discussion, Dr. Bolling, who has performed over 3,800 mitral valve operations, offered great insight and research for Doug to consider. Here are the video highlights from our chat.
Thanks to Doug for his question and a special thanks to Dr. Steven Bolling for sharing his clinical expertise with our community.
Keep on tickin!
Adam
P.S. For the patients and caregivers in our community who are hearing impaired, I have provided a written transcript of this interview below.
Adam: Hi everybody, it's Adam and we are at the Heart Valve Summit in Chicago, Illinois.  We're answering your questions that were posted at HeartValveBlog.com.  I'm fortunate to be next to Dr. Steven Bolling, who is the director of the Mitral Valve Clinic at the University of Michigan, Ann Arbor. We have a question that comes in from Doug, Dr. Bolling, he writes, "I have severe mitral regurgitation and I need surgery.  I'm considering two surgeons:  one uses the robot and one does not.  Which is a better choice for me?" (To learn more about mitral regurgitation, click here.)
Doctor Bolling: "So Adam, first of all, thanks for having me here today.  Doug, the question of the robot, as soon as we hear the word robot, we think cool, sexy, science fiction, space age, so the better question is, not so much the robot, or whether you are having it done through the front or the side or a big incision or a little incision; it's what the experience of your surgeon, because, Doug, your long term survival will be dependent on having a great repair so you want to get that surgeon who has done the most, who's done the most experience.  Unfortunately, in the United States right now the average number of isolated mitral procedures per surgeon is only 5 and the average number of robot procedures, per surgeon, is only 3.  That's sort of like betting on someone to win the Masters who has only practiced golf three times a year, maybe not a great bet.  So you want to go to the most experienced surgeon.  You know it's not amazing, the more you do something the better off you are on it.  It makes such a difference on someone's outcome whether they have a repair or a replacement.  Now if that surgeon can do it equally well with the robot or without the robot, fine that's sort of dealers choice, but you want to be having your repair with the guy with the best, most experienced hands."
Adam: "And a follow-up question Dr. Bolling… I'm a patient, I come to a surgeon.  They tell me they have done a certain amount but I don't know anything about what the outcomes are.  How do you as a patient, what do you suggest to patients to get the information that enables them to say, the experience is here, the outcomes are here, I'm going with this surgeon for this procedure?"
Steve Bolling, MD: "Those are the exact questions to ask, for you Adam, and for every patient out there. What is your experience and it is very surgeon specific, it's not just a hospital or a center.  What is your outcome, and with my problem, and my mitral valve, what is your mitral valve repair rate and you have to expect the surgeon to be honest.  Some of it is published.  There is a lot of very good things on the internet.  But I think to establish that relationship between you as a patient and your surgeon, ask them very honestly, what is your experience with this very particular lesion that I, as a patient, have?  What is your success at repairing this?"
Adam: "So ask those questions, even if they are difficult?"
Dr. Bolling: "I think that's very important.  Ask the difficult questions, directly to your surgeon.  And if that surgeon is very experienced, he will have the data to tell you those exact numbers."
Adam: "Great. Well Dr. Bolling, as always thanks for all of your help. Keep up the great work."
Adam's Newest Blogs
Adam's Newest Posts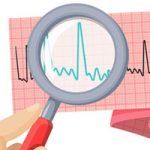 "How Do I Know When My AFib Is Gone After Heart Surgery?" asks Linda Learn More.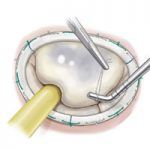 New Findings: Mitral Valve Repair Restores Normal Life Expectancy! Learn More.