The Heart Valve Surgeon Finder Gets Enhanced Design, New Features
By Adam Pick on February 5, 2011
Hi everybody,
I wanted you all to know that Heart Valve Surgeon Finder – the world's first heart valve surgeon directory created by patients, caregivers and surgeons — has undergone some great enhancements lately.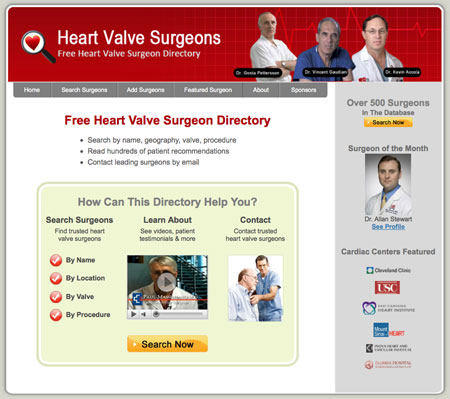 In addition to giving the site a new look-and-feel, we have begun embedding surgeon videos throughout the website. That way, you can learn more about heart valve surgeons via interviews, patient success stories, clinical research and operating room observations.
Also, if you would like to help expand this educational effort… Please, please consider adding your own surgeon experience to the database. That's right! If you are a former patient, you can help! Simply click here to learn more. (It only takes 5 minutes.)
Keep on tickin!
Adam
Adam's Newest Blogs
Adam's Newest Posts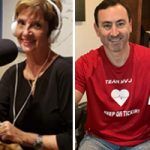 My Interview On "Connecting Caregivers" Radio Show with Linda Burhans Learn More.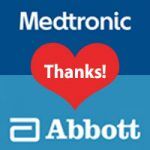 Medtronic & Abbott Join Forces to Support You! Learn More.