After Surgical Stroke & Three Heart Valve Replacements, Kirk's Triathlon Passion Continues!
By Adam Pick on September 21, 2010
I just received an extraordinary email about Kirk Rose from his daughter, Angela. If anybody needs inspiration before or after heart valve surgery, I encourage you to read this: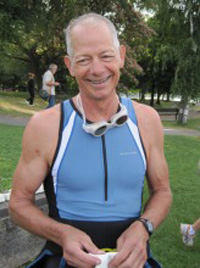 Kirk Rose – Triple Heart Valve Surgery Patient
Adam-
I just came across your website and noted that you mention Team Scar Trek of Oregon. So you know, my father was the organizer of this group and is currently on the comeback from his THIRD heart valve replacement.
Exactly three months and one day after his last surgery, Dad completed a triathlon and stood on the podium for his age group (60+).  Since then, he has competed in 12 more races (from sprints to Olympic distances) and placed in the top 3 – in every event.
Just six months before his last surgery, Dad completed the Ironman Arizona in Tempe as our whole family cheered him on.  A new bovine valve, a Dacron implant, a stroke during surgery and weeks of struggle – my Dad continues to inspire me as the bravest man I know.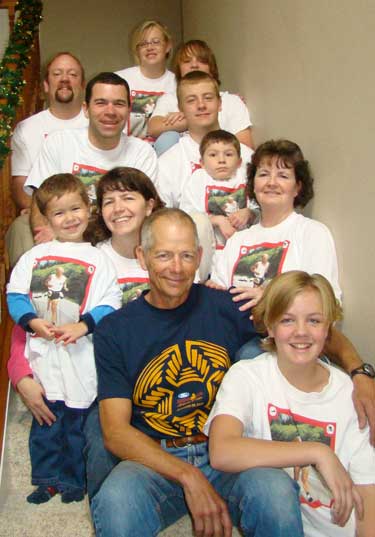 Kirk Rose With Family – Thanksgiving, 2009
As Kirk recently told me, "It has honestly been a tough go, as I suffered from a stroke during the surgery and my left side has some residual problems. However, Triathlons have been a big part of my life and I enjoy the sport."
To date, my dad has participated in 13 Triathlons since receiving his SORIN Bovine Pericardial Xenograph and Dacron implant. As part of his training, Kirk also completed 8 road runs — from a 5k to a half marathon. In April 2010, Dad also completed the 60-mile Metric Century Cookie Monster Bike Ride. Just last weekend, Dad competed in the Aluminum Man Triathlon here in Oregon. He took first place in his age group.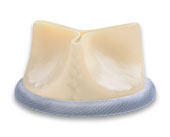 Sorin Bovine Heart Valve Replacement
I believe Kirk hopes to someday conquer the Ironman challenge again. I hope to cheer wildly as he crosses the finish line!
Angela
Adam's Newest Blogs
Adam's Newest Posts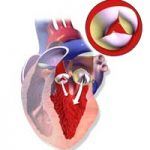 Surgeon Q&A: What Should Patients Know About Aortic Regurgitation? Learn More.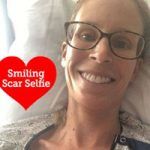 Sara Educates & Inspires 38,443 People About Heart Valve Surgery! Learn More.