Video: Mini-Thoracotomy For Minimally Invasive Mitral Valve Repair?
By Adam Pick on September 13, 2010
As I remember… Once diagnosed with severe heart valve disease, many patients begin researching surgical options immediately.
During that process, we quickly realize that different approaches for open heart surgery exist. One approach, the mini-thoracotomy, deploys a surgical technique unlike a median sternotomy, robotic surgery or transcatheter procedure.
In the past, we have discussed mini-thoracotomy for aortic valve replacement and mitral valve repair. That said, I thought you might like to see a video which shows a mini-thoracotomy being performed. While this video is a bit graphic, I found it very educational.
To learn more about mini-thoracotomy (also referred to as port access), you might want to consider the following:
I hope the video and information provided above helps us all learn more about mini-thoracotomy for heart valve surgery.
Keep on tickin!
Adam
Adam's Newest Blogs
Adam's Newest Posts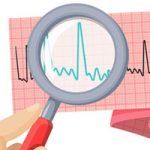 "How Do I Know When My AFib Is Gone After Heart Surgery?" asks Linda Learn More.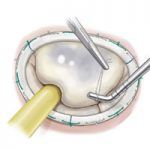 New Findings: Mitral Valve Repair Restores Normal Life Expectancy! Learn More.