"How Often Should I Get An Echocardiogram After Heart Surgery?" Asks Jim
By Adam Pick on September 1, 2010
Jim just sent me this question about an echocardiogram after heart surgery. He writes, "Adam – How often should an echocardiogram be performed after surgery. I had my aortic valve replaced. Thanks, Jim"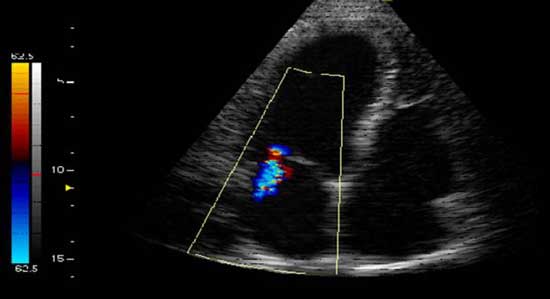 As I've shared before, each patient situation is unique. However, unless there are post-operative complications, many of the patients I speak with have an echocardiogram after heart surgery is typically performed once a year. FYI, I'm one of those patients. Each December, I spend 30 minutes with Loretta, the technician at Torrance Memorial Hospital, for the echocardiogram. After that, Dr. Rosin, my cardiologist, reviews the film with me. So far, so good.
One final note, I've also learned that some patients have echocardiograms performed less frequently as their post-operative time extends beyond three years. Still, most patients I chat with visit their cardiologist at least once a year for a check-up even if an echocardiogram is not performed.
I hope that helps you learn more about echocardiograms after heart surgery!
Keep on tickin!
Adam

marcelle says

on September 2nd, 2010 at 12:11 am
My first year out I had an echo at the 3, 6 and 1 year marks and was told I would have one yearly thereafter, but since then my cardiologist has ordered a second echo at the 18 mos mark (every 6 mos) because she wants to 'see how the valve is wearing.' I *think* this is because I do a lot of regular vigorous exercise (3 half-marathons in the first 14 mos, pilates, weights, at least 10 hrs of cardio each week). Since she told me it was 'ok' to do a lot of cardio (no limits) and light weights (I stay within in limits) I'm not sure why I'm getting this extra view every year.
Has anyone else been ordered extra echos due to having higher levels of exercise?
About me
I'm female, was 43 when I had my mitral valve replaced with a porcine valve. My diagnosis was torrential mitral regurgitation, *probably* due to a rheumatic heart (scarlet fever as a child) and am just turned 45 now. No other health issues – normal weight, other heart and body functions 100% healthy.


Cindy Meurer says

on September 3rd, 2010 at 12:59 pm
Hi, Adam. I had my aortic valve replaced two years ago and have had a couple of echocardiograms. However, my health insurance now has a $5000 deductible and this test is quite expensive.
Since my cardiologist has moved, I will need to find another and will see how often the new doctor wants the test done. Thanks for the info.


Adam Pick says

on September 3rd, 2010 at 1:06 pm
Hi Cindy,
I can relate. My deductible is now $3,500.
Considering echocardiograms are not inexpensive (my last one was about $1,000), I've definitely had to budget for it.
But, for me, I think it's a very worthwhile expense.
Keep on tickin!
Adam


Kent says

on September 14th, 2010 at 1:21 pm
After having aortic root repair and the aortic valve replaced with a mechanical valve, my cardiologist has me get an echocardiogram once a year. My insurance covers it ($500 deductable)and I get peace of mind that everything is still working properly. I am 57 and have always exercised regularly with weights (light weights now) and cardio. I did get my doctor's permission to work out. I was diagnosed with Marfan's and the fear of more dilation of the aorta is the purpose of once a year.


Jane says

on June 22nd, 2013 at 3:30 pm
My husband had aortic valve replacement 4 yrs ago (pig) but has never had another echogram….this has me very concerned. Can you give any input. Thanks

Adam's Newest Blogs
Adam's Newest Posts