Off-Topic: World's Most Embarrassing Typo?
By Adam Pick on August 13, 2010
Well, here's something to make your old English teacher gasp in horror…
A road contractor hired to paint the word "school" on a freshly paved stretch of road near Southern Guilford High School in North Carolina rendered the traffic area in question a "shcool" zone.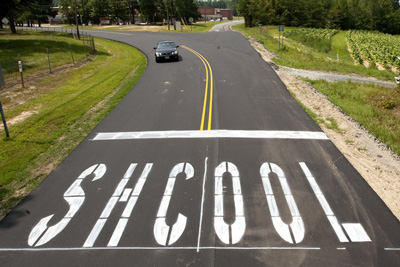 Have a grat, phun weaknd!
Adam

Tim Mangum says

on August 14th, 2010 at 8:07 pm
I actually live about 5 minutes from this schoo. The story has been on all of the local print and television news–can't believe it made it to the national market. Guess it shows the value of a good education and what happens when you don't have a good education.