Off-Topic: World's Most Embarrassing Typo?
Well, here's something to make your old English teacher gasp in horror…
A road contractor hired to paint the word "school" on a freshly paved stretch of road near Southern Guilford High School in North Carolina rendered the traffic area in question a "shcool" zone.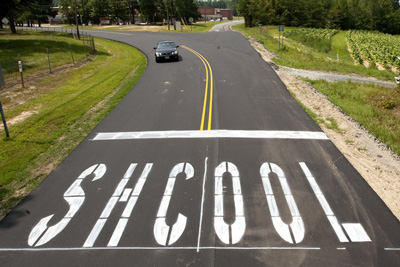 Have a grat, phun weaknd!