"Will I Be Wearing Compression Stockings After Heart Surgery In The Intensive Care Unit?" Asks Dave
By Adam Pick on June 28, 2010
I just received a question from Dave about the use of compression stockings after heart surgery.
Dave writes, "Adam – The time is here. I'm going in for mitral valve repair (not replacement I hope) due to severe mitral regurgitation and an enlarged heart. Yesterday, I was at a barbecue when a friend told me that I should expect to be in annoying compression stockings after heart surgery – when I wake up in the intensive care unit (ICU). Is that true? Thanks, Dave"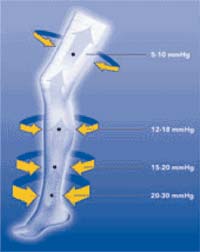 While I can not speak for all patients, I can assure Dave that when I woke up in the intensive care unit, I was wearing compression stockings after my heart valve surgery. Like the ventilator tube, this was not expected.
However, I didn't find the stockings to be annoying or irritating. After the surgery, I was thrilled to be alive. That said, I was pretty accepting of all the medical gizmos that were either on me or surrounding me. I would later learn that these stockings are medically referred to as compression stockings.
According to St. Vincent's Private Hospital, compression stockings after heart surgery are actually worn by their patients throughout the hospital stay. Their team states, "Compression stockings after heart surgery help control the swelling in your legs, improve circulation and decrease the risk of clot formation. If you have coronary artery bypass surgery with a graft taken from your leg, the stockings are worn day and night for four weeks. – St. Vincent's Hospital"
I hope this helps Dave (and perhaps you) manage your expectations specific to the use of compression stockings after heart surgery.
Keep on tickin!
Adam
Adam's Newest Blogs
Adam's Newest Posts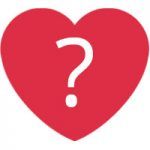 Surgeon Q&A: "What Criteria Do Heart Surgeons Use to Choose a Heart Valve Replacement?" asks Peter Learn More.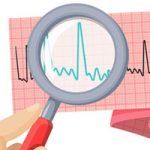 "How Do I Know When My AFib Is Gone After Heart Surgery?" asks Linda Learn More.